*The format for this CE activity is reading material and a post test on USB Flash Drive with multiple choice questions.
In the field of Radiology, communication with people who have communicable diseases is unavoidable. Health Care Workers can reduce the risk of contracting diseases through education in the most commonly occurring types of pathological conditions. This lesson will help the radiographer distinguish the difference between Hepatitis A, B, non-infectious Hepatitis and Hepatitis C, and explain the radiographer's role in diagnosing Hepatitis.
In the world of radiology, healthcare professionals are exposed to a multitude of diseases. Healthcare professionals can reduce the risk of contracting diseases and learn patient care for indidivuals that have neurological impairments through education. This On Demand course will help the radiologic technologist identify five common diseases in the radiology department and how to work with patients with these illnesses.
Course Topics
Arthiritis

Hepatitis

Tuberculosis

Alzheimer's

Parkinson's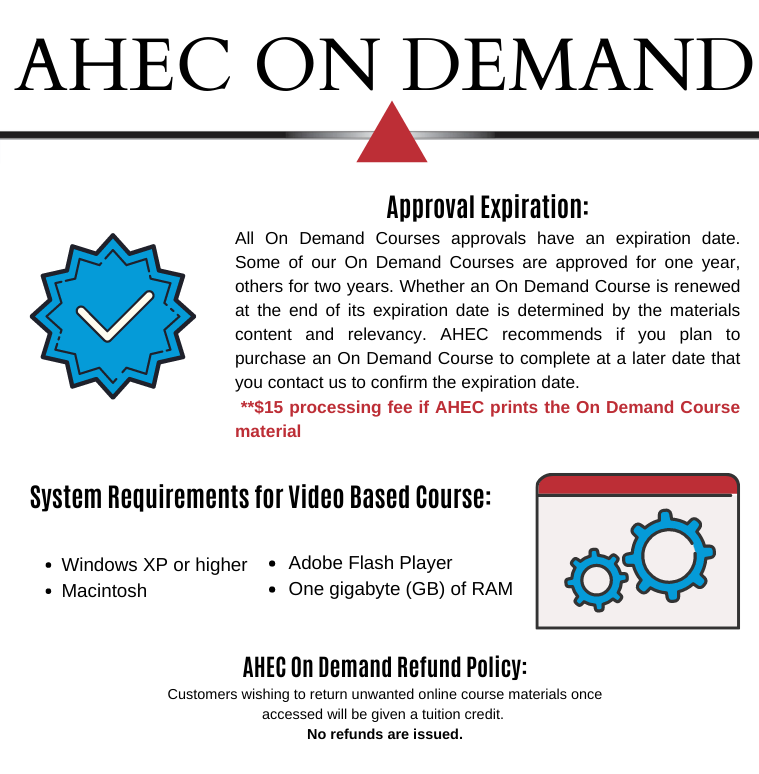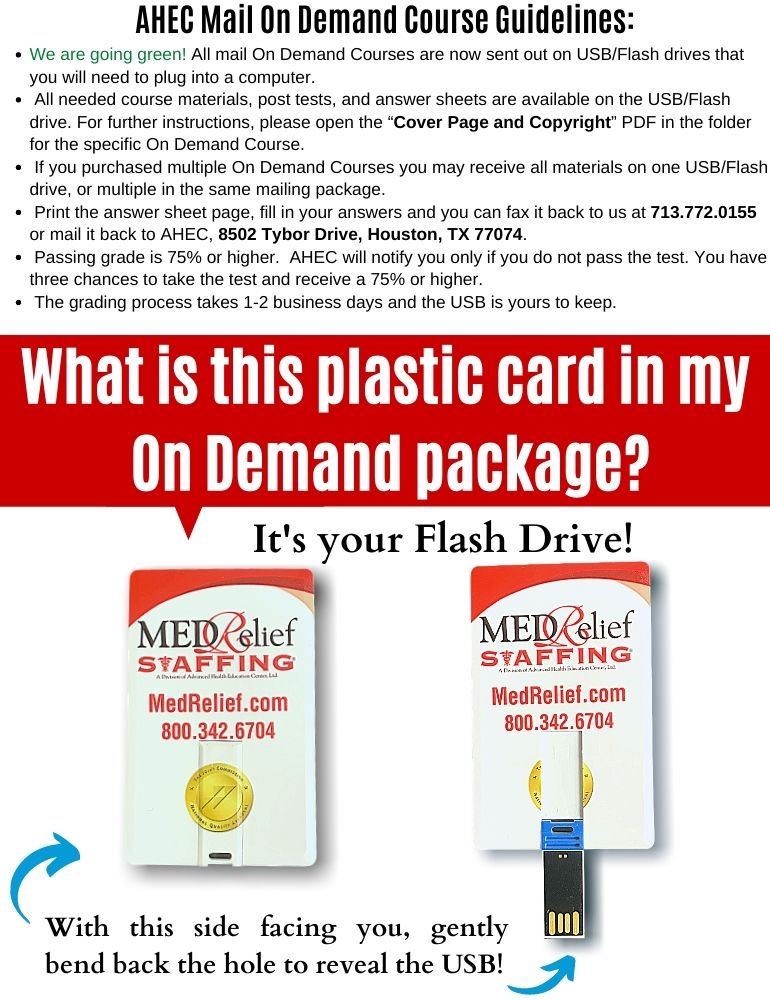 | Category | Hours | Revision Year(s) |
| --- | --- | --- |
| Cardiac Interventional Radiology > Patient Care > Patient Interactions and Management | .75 | 2017 |
| CT > Procedures > Abdomen and Pelvis | 1.0 | 2017, 2022 |
| CT > Procedures > Head, Spine and Musculoskeletal | 3.5 | 2017, 2022 |
| CT > Procedures > Neck and Chest | 1.0 | 2017, 2022 |
| MRI > Patient Care > Patient Interactions and Management | .75 | 2016, 2020 |
| MRI > Procedures > Body | 1.75 | 2016, 2020 |
| MRI > Procedures > Musculoskeletal | 1.0 | 2016, 2020 |
| MRI > Procedures > Neurological | 2.0 | 2016, 2020 |
| Nuclear Medicine Technology > Patient Care > Patient Interactions and Management | .75 | 2017, 2022 |
| Nuclear Medicine Technology > Procedures > Other Imaging Procedures | 4.75 | 2017, 2022 |
| Radiation Therapy > Patient Care > Patient Interactions | .75 | 2017 |
| Radiation Therapy > Patient Care > Patient Interactions and Management | .75 | 2022 |
| Radiology > Patient Care > Patient Interactions and Management | .75 | 2017, 2022 |
| Radiology > Procedures > Extremity Procedures | 1.0 | 2017, 2022 |
| Radiology > Procedures > Head, Spine, and Pelvis Procedures | 1.0 | 2017, 2022 |
| Radiology > Procedures > Thorax and Abdomen Procedures | 2.0 | 2017, 2022 |
| Radiology Assistant > Patient Care > Patient Management | .75 | 2018, 2023 |
| Radiology Assistant > Procedures > Abdominal Section | 1.0 | 2018, 2023 |
| Radiology Assistant > Procedures > Musculoskeletal and Endocrine Sections | 1.0 | 2018, 2023 |
| Radiology Assistant > Procedures > Neurological, Vascular, and Lymphatic Sections | 2.0 | 2018, 2023 |
| Radiology Assistant > Procedures > Thoracic Section | .75 | 2018, 2023 |
| Sonography > Patient Care > Patient Interactions and Management | .75 | 2016, 2019 |
| Sonography > Procedures > Abdomen | 1.0 | 2019 |
| Sonography > Procedures > Abdominal and Transplant Vasculature | 1.0 | 2016 |
| Sonography > Procedures > Superficial Structures and Other Sonographic Procedures | 2.0 | 2016, 2019 |
| Vascular Interventional Radiology > Patient Care > Patient Interactions and Management | .75 | 2017 |
| Vascular Sonography > Patient Care > Patient Interactions and Management | .75 | 2021 |
A Focus on Understanding Patient Pathology (Mail)
Course ID: PatientPathology-2508-m

Credit:

5.5 Category A Credits

Instructor:

AHEC Faculty