Radiation Dose Reduction Strategies for CT (Online)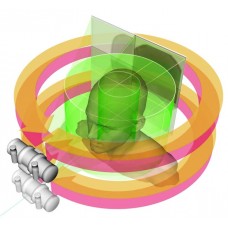 Course ID:
Homestudy-CTSafety-2055-o
Credit:
4 Hours Category A
Instructor :
Mark Struthers BBA, BSRT, CMRT
Expiration Date:
06-30-2018
Price: $79.95

This course is designed to help CT technologists meet the prepublication requirements set forth by Joint Commission for diagnostic CT radiation safety elements. The course is useful to all technologists wishing to verify or improve their knowledge of current available radiation dose reduction methods for diagnostic CT procedures.
Course Topics
Goals of the Alliance for Radiation Safety and the Image Gently Campaign
Radiation dose reduction strategies that can be implemented by the technologist
Case studies as they relate to radiation induced injury
Risk associated with increased cancer incidence related to CT scanners
ALARA concepts in regards to head CT of pediatric patients
AHEC Home Study Guidelines:
Link to this online CE activity will be delivered via email.
You can also access your purchased home studies by clicking the "My Home Study" link on the AHEC Store (www.store.AHEConline.com).
Login for course material, take the post test (at your convenience), and receive certificate online immediately after successful completion of test.
Login information is the same email and password used to purchase products from AHEC's Store online.
A passing grade is 75% or higher – the program will notify you if you have not passed with a 75% or higher and you have three chances to pass.
To access/print your certificate you will need to click the title of the course under the "Certificate of Completion" section below the course material and "Take Test" section.
AHEC Refund Policy
Customers wishing to return unwanted online course materials once accessed will be given a tuition credit. No refunds are issued.
Write a review
Your Name:
Your Review:
Note: HTML is not translated!
Rating:
Bad
Good
Approval expiration date is 06/30/18
Mark Struthers BBA, BSRT, CMRT

Mark has been the Managing Partner Director of 4 Imaging Solutions since 2008, a company focused on meeting the needs of the medical imaging community. In addition to his responsibilities at 4 Imaging Solutions, Mark is active in medical imaging education, management, and imaging informatics. He is an experienced presenter with local, national, and international experience in providing medical imaging continuing education.