Mammography Positioning Module: Routine Views/ Supplemental Views/ Male Patient/ Image Critique (Online)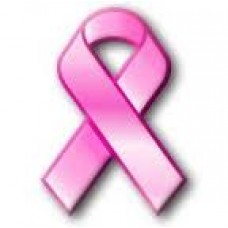 Course ID:
Homestudy-MammoPositioning-1246-o
Credit:
8 Credits Category A
Instructor :
Susan Sprinkle-Vincent , AAS, RT(R)(M)
Expiration Date:
11-30-2018
Price: $249.00

**The link to this online CE activity will be delivered via email. Access the online link for reading material, take the post test (at your convenience), and receive certificate online immediately after successful completion of test.**
This new and unique mammography positioning course will help you succeed in your goal to provide mammograms that meet proper positioning guidelines. This course was developed for you by one of the most experienced and sought after mammography educators in the world. She will walk you through positioning techniques using live models and actual videos and images demonstrating proper positioning guidelines for routine and supplemental views. You'll learn to identify challenging positioning errors, and improve your image critique skills. Best of all, you learn from the comfort of your home at your convenience.
Each module is a narrated video demonstrating mammography positions accompanied by PowerPoint presentation's and image critique. The focus of the learning modules is to demonstrate and reinforce the "3Cs" of careful, correct and consistent positioning techniques that are the key to producing quality images.
Proper positioning is critical for breast cancer detection, and technologists must follow proper standards in order to achieve optimal imaging. The "Mammography Positioning Module" consists of six videos beginning with the "Routine Views". In this section, you will review Craniocaudal (CC) View and Mediolateral Oblique (MLO) View. Following the "Routine Views", you will learn "Supplemental Views", in two parts. "Supplemental View Part 1" encompasses some of the views that you, the technologist, must be able to perform to demonstrate an abnormality. "Supplemental View Part 2" covers several other supplemental views including: the cleavage view (CV), axillary tail (AT), and the male patient. The module is rounded out with a recorded image critique session. Front line mammographers critique clinical cases, and show how using breast anatomy and landmarks can make it simple and easy to make sure you do not forget any key areas in your review. Each step of the Mammography Positioning Module will benefit you towards improving your positioning skills and understanding their value in breast cancer detection.
Course Topics:
Compression
Steps for Optimal Positioning
Recognizing and Correcting Positioning Deficiencies
Using Proper Hand Maneuvers
Anatomy Required on the CC and MLO Views
Positioning Challenges
Supplemental Views
Magnification
Non-Conforming Patient
Imaging the Male Patient
Authors:
Susan Sprinkle-Vincent, AAS, RT(R)(M)
Approval Expirations:
All Home study approvals have an expiration date. Some of our home studies are approved for one year others for two years. Whether a home study is renewed at the end of its expiration date is determined by the materials content and relevancy. AHEC recommends if you plan to purchase a home study to complete at a later date that you contact us to confirm the expiration date.
AHEC Refund Policy
Customers wishing to return unwanted online course materials once accessed will be given a tuition credit. No refunds are issued.
**Minimum system requirements for online and video based home study:
Windows XP or higher
Macintosh
Adobe Flash Player [If you don't currently have Adobe Flash Player or if you are using an older version then click HERE]
One gigabyte (GB) of RAM
Write a review
Your Name:
Your Review:
Note: HTML is not translated!
Rating:
Bad
Good
Approval expiration date is 11/30/18
Susan Sprinkle-Vincent , AAS, RT(R)(M)

Susan Sprinkle-Vincent, AAS, RT(R)(M), Director of Mammography Services/Consultant, has 38 years of experience in performing and teaching others the skills of mammography. She has been an instructor associated with the continuing education program cosponsored by the National Cancer Institute and American College of Radiology and the American Cancer Society. Susan's years of experience range from the Supervisor of Mammography Services at The Methodist Hospital and Project Director of Mammography at the University of Texas MD Anderson Cancer Center. She joined the AHEC team full time in the fall of 2000 to expand the mammography educational service and build a new division to assist AHEC's clients with mammography consulting services. Susan is widely known for her expertise in the clinical aspects of mammography and her technical skills. She will continue to actively teach technologists, residents and physicians the finer details of this highly technical field. Susan is enjoying another amazing experience at AHEC.