Imaging the Augmented and Reconstructed Breast (Online)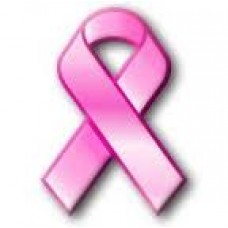 Course ID:
Homestudy-ImgBreast-487-o
Credit:
2 Hours Category A
Price: $39.95

The CE activity is a video of live presentation and a post test with multiple choice questions that is to be completed online. If you have slow internet service, you may find it more convenient to download the video for viewing on your computer. **See computer equipment specifications below.
Women have breast augmentation for multiple reasons. Some feel their breasts are small or their breasts have lost volume or firmness as result of gravity or childbearing. She may decide after reaching full maturity development that breast augmentation will improve her self-image. The presence of implants makes imaging the breasts more challenging. Proper mammographic positioning of the augmented breast is vital to image quality. The degree implants obscure breast tissue depends on their position, density, and level of encapsulation. In this lesson you will learn techniques for optimal imaging of the augmented breast and the complications associated with imaging the augmented breast. Compression "do's and don'ts" and achieving the best visualization of the breast tissue for augmented patients will be the highlight of this presentation. You will gain valuable knowledge about imaging the reconstructed breast along with imaging tips and tricks. You will enjoy this lesson and gain valuable knowledge.
Course Topics
Techniques for Breast Augmentation
Mammographic Imaging of the Augmented Breast
Risks and Complications of Breast Augmentation
Mammographic and Sonographic Findings of Implant Rupture
Mammography Guidelines for Women with Breast Implants
Mammography Guidelines for Following Breast Reduction Surgery
Breast Biopsy for Women with Implants
Mammography after Lumpectomy
Mammography After Subcutaneous Mastectomy
Mammography After Simple (Total), Modified Radical, or Radical Mastectomy
Breast Implant Adverse Events During Mammography
Compression Do's and Don'ts
Technical Factor Applications
Approval Expirations:
All Home study approvals have an expiration date. Some of our home studies are approved for one year others for two years. Whether a home study is renewed at the end of its expiration date is determined by the materials content and relevancy. AHEC recommends if you plan to purchase a home study to complete at a later date that you contact us to confirm the expiration date.
AHEC Home Study Guidelines:
Link to this online CE activity will be delivered via email.
You can also access your purchased home studies by clicking the "My Home Study" link on the AHEC Store (https://store.aheconline.com/).
Login for course material, take the post test (at your convenience), and receive certificate online immediately after successful completion of test.
Login information is the same email and password used to purchase products from AHEC's Store online.
A passing grade is 75% or higher – the program will notify you if you have not passed with a 75% or higher and you have three chances to pass.
To access/print your certificate you will need to click the title of the course under the "Certificate of Completion" section below the course material and "Take Test" section.
AHEC Refund Policy
Customers wishing to return unwanted online course materials once accessed will be given a tuition credit. No refunds are issued.
**Minimum system requirements for online and video based home study:
Windows XP or higher
Macintosh
Adobe Flash Player [If you don't currently have Adobe Flash Player or if you are using an older version then click HERE]
One gigabyte (GB) of RAM
Write a review
Your Name:
Your Review:
Note: HTML is not translated!
Rating:
Bad
Good
Approval expiration is 12/31/18