Digital Radiography for the Radiologic Technologist (Online)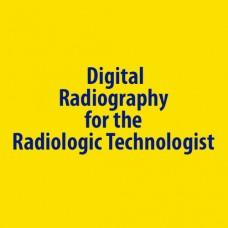 Course ID:
Homestudy-DigitalRad4-1958-o
Credit:
4 Credits Category A
Instructor :
Michael Zetina , RT(R)(CT)
Expiration Date:
05-31-2019
Price: $79.95

**The CE home study is a video (MP4) of a presentation. A link will be emailed to you for you to access the video and posttests. See computer requirements below.
**This home study meets all 4 hours in Digital Radiography required by the regulations in the State of California.
This course was originally designed to meet the Digital Radiography portion of the California Department of Public Health Radiologic Health Branch 2013 CE licensure renewal rules for Certified Radiologic Technologists (CRTs). The new rules state that four of the 24 required hours obtained must be about digital radiography within the two years immediately preceding the expiration of your permit. However, all Radiologic Technologists will earn 4 hours of Category A credits at the completion of this home study.
Course Topics
Medical Imaging Evolution
Digital Imaging
Film Screen vs. Digital Imaging
Introduction to Digital Imaging – CR/DR
Advantages of Digital Radiography
Image Processing Tools
Disadvantages of Digital Radiography
Cassette-Based Systems
Cassette-Less Systems
Image Capture
DR Artifacts
Approval Expirations:
All Home study approvals have an expiration date. Some of our home studies are approved for one year others for two years. Whether a home study is renewed at the end of its expiration date is determined by the materials content and relevancy. AHEC recommends if you plan to purchase a home study to complete at a later date that you contact us to confirm the expiration date.
AHEC Home Study Guidelines:
Link to this online CE activity will be delivered via email.
You can also access your purchased home studies by clicking the "My Home Study" link on the AHEC Store (https://store.aheconline.com/).
Login for course material, take the post test (at your convenience), and receive certificate online immediately after successful completion of test.
Login information is the same email and password used to purchase products from AHEC's Store online.
A passing grade is 75% or higher – the program will notify you if you have not passed with a 75% or higher and you have three chances to pass.
To access/print your certificate you will need to click the title of the course under the "Certificate of Completion" section below the course material and "Take Test" section.
AHEC Refund Policy
Customers wishing to return unwanted online course materials once accessed will be given a tuition credit. No refunds are issued.
Minimum system requirements for online and video based home study:
Windows XP or higher
Macintosh
One gigabyte (GB) of RAM
Write a review
Your Name:
Your Review:
Note: HTML is not translated!
Rating:
Bad
Good
Approval expiration date is 05/31/19
Michael Zetina , RT(R)(CT)

Michael Zetina, RT(R)(CT) is a Radiology Instructor at Charles R. Drew University of Medicine and Science. He has been teaching radiation safety, CT and many other radiology courses for over a decade and has over 20 years experience as a radiographer. He previously taught at Brightwood College's radiology program.