Radiation Safety in Imaging Today (Mail)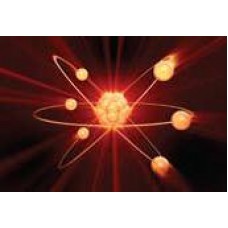 Course ID:
RadSafety-556-m
Credit:
4 Hours Category A
Instructor :
Lesa Mohr BSRS, RT(R)(QM)(BD)
Expiration Date:
03-31-2019
Price: $149.95

**This CE activity is a video presentation and a post test on USB Flash Drive with multiple choice questions.
Whether you are a registered technologist needing a refresher or a non-technologist in a healthcare facility, you will enjoy this basic radiation safety video course that was recorded from a "live" class. You will cover the topics needed for basic radiation safety, the role of the radiation safety program and the effects of ionizing radiation. Also covered will be radiation detection and personal protection methods related to ionizing radiation. This course is designed to meet the four hours of radiation safety needed by non-technologists performing bone densitometry in the State of Texas, but is equally beneficial to the radiologic technologist wanting a refresher course in radiation safety.
Approval Expirations:
All Home study approvals have an expiration date. Some of our home studies are approved for one year others for two years. Whether a home study is renewed at the end of its expiration date is determined by the materials content and relevancy. AHEC recommends if you plan to purchase a home study to complete at a later date that you contact us to confirm the expiration date.
**$15 processing fee if AHEC prints the home study material
AHEC Home Study Guidelines:
We are going green! All mail home studies are now sent out on USB/Flash drives that you will need to plug into a computer.
All needed course materials, posttests, and answer sheets are available on the USB/Flash drive. For further instructions, please open the "Cover Page and Copyright" PDF in the folder for the specific home study.
If you purchased multiple home studies you may receive all materials on one USB/Flash drive, or multiple in the same mailing package.
Print the answer sheet page, fill in your answers and you can fax it back to us at 713.772.0155 or mail it back to AHEC, 8502 Tybor Drive, Houston, TX 77074.
Passing grade is 75% or higher. AHEC will notify you only if you do not pass the test. You have three chances to take the test and receive a 75% or higher.
The grading process takes 1-2 business days and the USB is yours to keep.
Write a review
Your Name:
Your Review:
Note: HTML is not translated!
Rating:
Bad
Good
Approval expiration date is 03/31/19
Lesa Mohr BSRS, RT(R)(QM)(BD)

Lesa Mohr is the Vice President of Educational Services and Special Projects for the Advanced Health Education Center. Lesa joined AHEC in 2009 as a full time member of the team. She originally began with our company as a project manager and faculty back in 1995 and ran various educational and government programs for six years. Lesa was Quality Control Supervisor at Methodist Hospital, and later the Assistant Director at St. Luke's and Texas Children's Hospitals. Lesa has extensive background experience in clinical quality control, quality management, and bone densitometry.