MRI Challenges and Safety (Mail)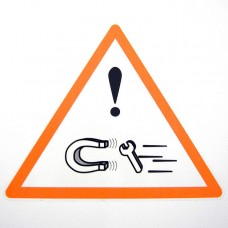 Course ID:
MRSafe-2058-m
Credit:
4 Hours Category A
Instructor :
Mark Struthers BBA, BSRT, CMRT
Expiration Date:
06-30-2018
Price: $79.95

*The format for this CE activity is reading material and a post test on USB Flash Drive with multiple choice questions.
This course is designed to help MRI technologists meet the prepublication requirements set forth by Joint Commission for diagnostic MRI safety elements. The course is useful to all technologists wishing to verify or improve their knowledge of current available safety methods for diagnostic MRI procedures.

Course Topics
Synopsis MR
Looking at New Technology
Patient Considerations
Safety
Contrast Pros & Cons
The Role of MRI Safety Officer
**$15 processing fee if AHEC prints the home study material
Approval Expirations:
All Home study approvals have an expiration date. Some of our home studies are approved for one year others for two years. Whether a home study is renewed at the end of its expiration date is determined by the materials content and relevancy. AHEC recommends if you plan to purchase a home study to complete at a later date that you contact us to confirm the expiration date.
AHEC Home Study Guidelines:
We are going green! All mail home studies are now sent out on USB/Flash drives that you will need to plug into a computer.
All needed course materials, posttests, and answer sheets are available on the USB/Flash drive. For further instructions, please open the "Cover Page and Copyright" PDF in the folder for the specific home study.
If you purchased multiple home studies you may receive all materials on one USB/Flash drive, or multiple in the same mailing package.
Print the answer sheet page, fill in your answers and you can fax it back to us at 713.772.0155 or mail it back to AHEC, 8502 Tybor Drive, Houston, TX 77074.
Passing grade is 75% or higher. AHEC will notify you only if you do not pass the test. You have three chances to take the test and receive a 75% or higher.
The grading process takes 1-2 business days and the USB is yours to keep.
Write a review
Your Name:
Your Review:
Note: HTML is not translated!
Rating:
Bad
Good
Approval expiration date is 06/30/18
Mark Struthers BBA, BSRT, CMRT

Mark has been the Managing Partner Director of 4 Imaging Solutions since 2008, a company focused on meeting the needs of the medical imaging community. In addition to his responsibilities at 4 Imaging Solutions, Mark is active in medical imaging education, management, and imaging informatics. He is an experienced presenter with local, national, and international experience in providing medical imaging continuing education.