Bone Densitometry: Principles and Procedures Part I: Modules 1-4 (Mail)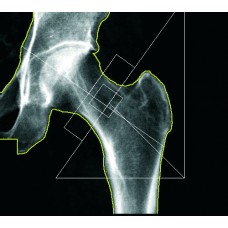 Course ID:
BoneDens1-852-m
Credit:
8 Hours Category A
Instructor :
Lesa Mohr BSRS, RT(R)(QM)(BD)
Expiration Date:
07-31-2018
Price: $249.00

** This CE activity is a video presentation on a USB Flash Drive and post test with multiple choice presentation.
Join AHEC faculty Lesa Mohr, RT(R)(QM)(BD) for the video series of Bone Densitometry Principles and Procedures. Bone densitometry has proven to be a key tool in the diagnosis and treatment outcomes for patients with osteoporosis, and an effective means to promote prevention in others. There are an estimated 44 million Americans affected by osteoporosis each year. The inclusion of bone densitometry as a reimbursable Medicare procedure has focused attention on who is performing the procedures and on personnel training requirements. By completing Part I and Part II of this program you will receive a comprehensive understanding of bone densitometry.
In Part I, you will learn about some of the myths of osteoporosis, anatomy for DXA, osteoporosis types and facts for women, men, and children, patient eligibility, and documentation. You will enjoy discovering the most current prevention and treatments used for osteoporosis and bone health. Your main focus throughout Part I is to strengthen your knowledge and prepare you for Part II.
After you complete the four Modules of Part I, you may wish to purchase and complete Part II. Part II includes physician and technical responsibilities, a wealth of information about the patient questionnaire and documentation, precision and QC testing, positioning, and image evaluation.
**$15 processing fee if AHEC prints the home study material
AHEC Home Study Guidelines:
We are going green! All mail home studies are now sent out on USB/Flash drives that you will need to plug into a computer.
All needed course materials, posttests, and answer sheets are available on the USB/Flash drive. For further instructions, please open the "Cover Page and Copyright" PDF in the folder for the specific home study.
If you purchased multiple home studies you may receive all materials on one USB/Flash drive, or multiple in the same mailing package.
Print the answer sheet page, fill in your answers and you can fax it back to us at 713.772.0155 or mail it back to AHEC, 8502 Tybor Drive, Houston, TX 77074.
Passing grade is 75% or higher. AHEC will notify you only if you do not pass the test. You have three chances to take the test and receive a 75% or higher.
The grading process takes 1-2 business days and the USB is yours to keep.
Write a review
Your Name:
Your Review:
Note: HTML is not translated!
Rating:
Bad
Good
Approval expires on 07/31/2018
Lesa Mohr BSRS, RT(R)(QM)(BD)

Lesa Mohr is the Vice President of Educational Services and Special Projects for the Advanced Health Education Center. Lesa joined AHEC in 2009 as a full time member of the team. She originally began with our company as a project manager and faculty back in 1995 and ran various educational and government programs for six years. Lesa was Quality Control Supervisor at Methodist Hospital, and later the Assistant Director at St. Luke's and Texas Children's Hospitals. Lesa has extensive background experience in clinical quality control, quality management, and bone densitometry.