The Ethics of Life, Death and Pain - Lesson 1 for Nurses (Mail)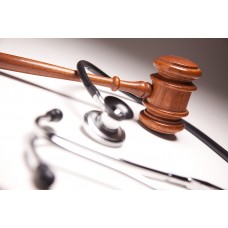 Course ID:
Ethicslife-2049-m
Credit:
2 Contact Hours
Instructor :
AHEC Faculty
Expiration Date:
01-01-2020
Price: $29.95

What happens if parent refuses treatment for a child? How is the rationing of care administered or the distribution of donated organs? Find out the answers to these and other ethical considerations in this home study designed to guide the medical professional through the critical thinking skills required to tackle ethical issues such as these and many more in this ever changing field!
The format for this home study is reading material with a post test exam.
Course Topics:
1. Introduction
2. Choices: Case Studies on Ethical Dilemmas
Disagreement on Treatment Options
What happens when religion precludes a transfusion?
What if parents refuse treatment for a child?
3. Bioethics
Biomedical Research and Experimentation
Genetic Research
Stem Cells
Confidentiality and Privacy
Fraudulent Practices in Healthcare
AHEC Home Study Guidelines:
We are going green! All mail home studies are now sent out on USB/Flash drives that you will need to plug into a computer.
**$15 processing fee if AHEC prints the home study material
All needed course materials, posttests, and answer sheets are available on the USB/Flash drive. For further instructions, please open the "Cover Page and Copyright" PDF in the folder for the specific home study.
If you purchased multiple home studies you may receive all materials on one USB/Flash drive, or multiple in the same mailing package.
Print the answer sheet page, fill in your answers and you can fax it back to us at 713.772.0155 or mail it back to AHEC, 8502 Tybor Drive, Houston, TX 77074.
Passing grade is 75% or higher. AHEC will notify you only if you do not pass the test. You have three chances to take the test and receive a 75% or higher.
The grading process takes 1-2 business days and the USB is yours to keep.
Write a review
Your Name:
Your Review:
Note: HTML is not translated!
Rating:
Bad
Good
Provider approved by the California Board of Registered Nursing, Provider #CEP16406, for 2 contact hours.
Participant needs to maintain this document for a minimum of four years.