The Ethics of Life, Death and Pain for Physicians - Lesson 1 (Online)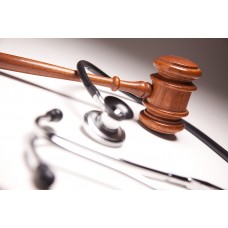 Course ID:
Homestudy-EthicsPhys-2050-o
Credit:
2 Hours AMA PRA Category 1™
Instructor :
AHEC Faculty
Expiration Date:
06-30-2020
Price: $49.95

What happens if parent refuses treatment for a child? How is the rationing of care administered or the distribution of donated organs? Find out the answers to these and other ethical considerations in this home study designed to guide the medical professional through the critical thinking skills required to tackle ethical issues such as these and many more in this ever changing field!
The format for this home study is reading material with a post test exam.
Course Topics:
1. Introduction
2. Choices: Case Studies on Ethical Dilemmas
Disagreement on Treatment Options
What happens when religion precludes a transfusion?
What if parents refuse treatment for a child?
3. Bioethics
Biomedical Research and Experimentation
Genetic Research
Stem Cells
Confidentiality and Privacy
Fraudulent Practices in Healthcare
AHEC Home Study Guidelines:
Link to this online CE activity will be delivered via email.
You can also access your purchased home studies by clicking the "My Home Study" link on the AHEC Store (https://store.aheconline.com/).
Login for course material, take the post test (at your convenience), and receive certificate online immediately after successful completion of test.
Login information is the same email and password used to purchase products from AHEC's Store online.
A passing grade is 75% or higher – the program will notify you if you have not passed with a 75% or higher and you have three chances to pass.
To access/print your certificate you will need to click the title of the course under the "Certificate of Completion" section below the course material and "Take Test" section.
AHEC Refund Policy
Customers wishing to return unwanted online course materials once accessed will be given a tuition credit. No refunds are issued.
Write a review
Your Name:
Your Review:
Note: HTML is not translated!
Rating:
Bad
Good