*You MUST call AHEC at 1-800-239-1361 to register for this course. No exceptions.
AHEC is proud to announce that you can now receive your entire "Mammography Initial Training" through our video course. From the comfort of your home you have the ability to meet MQSA initial training requirements to become a qualified mammographer through a series of online videos accompanied by study guides and online testing. You will receive a comprehensive mammography training course you can complete at your pace. Finish your training experience by acquiring the 25 hands-on supervised examinations at your facility with a qualified mammographer.
Our "Mammography Initial Training" video course follows the specific guidelines enforced by MQSA. Initial training programs in mammography are required to include instruction on the "Core Competencies", which include: anatomy, physiology, positioning, compression, quality control, and imaging of patients with breast implants. MQSA also requires at least eight hours of training in digital mammography if you are going to perform digital mammography. AHEC's "Mammography Initial Training" video course includes an eight hour section on "Digital Modality Specific Training". If you'll be performing DBT, you'll need to take the Digital Breast Tomosynthesis course separately.
**You have 6 months after we send you the course materials to complete all requirements to receive your MQSA certificate.**
The video portion of the course will total 28 hours. The 25 required mammograms under the supervision of a qualified mammographer will not count for credit hours. Completion of the video portion is required prior to beginning the 25 supervised scans.
Options to Complete the 25 Supervised Mammograms:
Registering for this course suggests to AHEC that you will be completing the 25 exams at your facility. AHEC does not coordinate the setup of a clinical site at your own facility.
Paperwork will be emailed at the time of registration (including forms for your supervising mammographer to complete) prior to receiving your course material.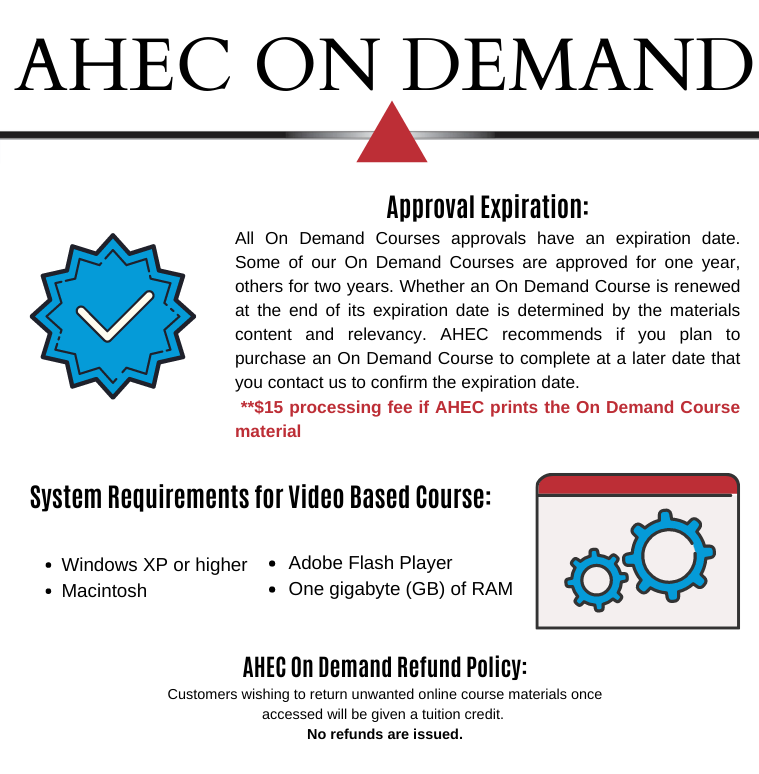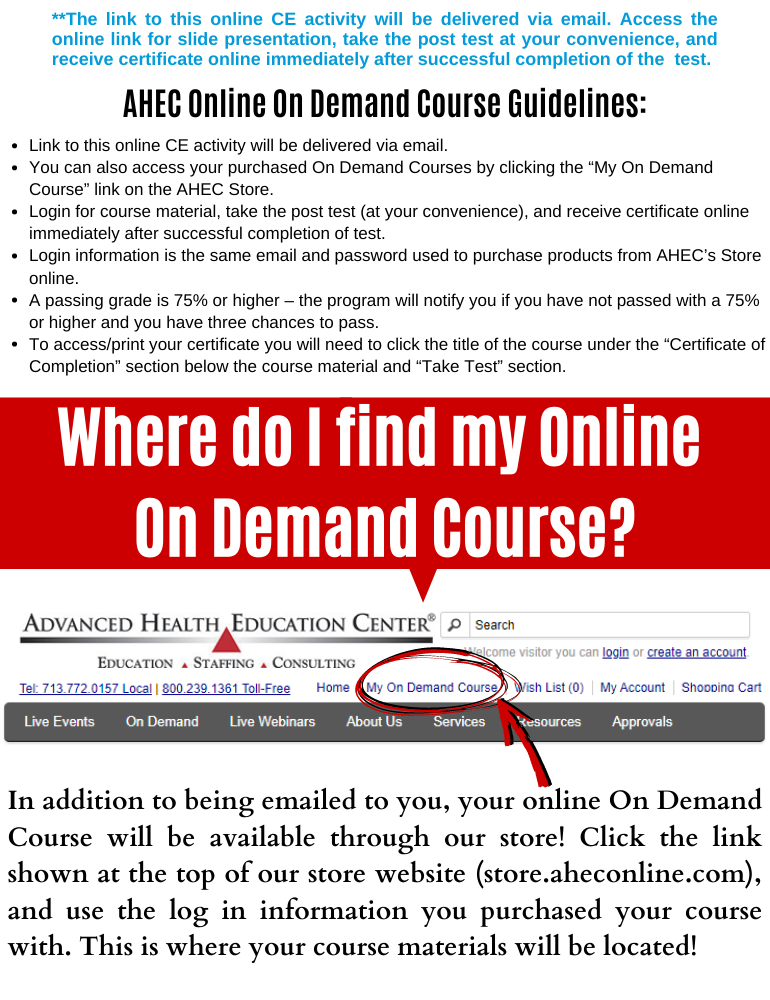 Susan Sprinkle-Vincent , AAS, RT(R)(M)

Susan Sprinkle-Vincent, AAS, RT(R)(M), Director of Mammography Services/Consultant, has 38 years of experience in performing and teaching others the skills of mammography. She has been an instructor associated with the continuing education program cosponsored by the National Cancer Institute and American College of Radiology and the American Cancer Society. Susan's years of experience range from the Supervisor of Mammography Services at The Methodist Hospital and Project Director of Mammography at the University of Texas MD Anderson Cancer Center. She joined the AHEC team full time in the fall of 2000 to expand the mammography educational service and build a new division to assist AHEC's clients with mammography consulting services. Susan is widely known for her expertise in the clinical aspects of mammography and her technical skills. She will continue to actively teach technologists, residents and physicians the finer details of this highly technical field. Susan is enjoying another amazing experience at AHEC.
Mammography Initial Training (Online)
Course ID: Homestudy-InitialTrainingMammo-1251-o

Credit:

28 Credits Category A

Instructor:

Susan Sprinkle-Vincent , AAS, RT(R)(M)

Expiration Date:

11-30-2022