Trending Topics of Interest in Mammography [9:00am CST] (Live Webinar)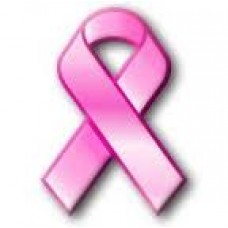 Course ID:
Webinar-TrendingMammoTwoHR-2169-182
Credit:
2 Category A Credit Direct
Instructor :
Sandra Maxey , AAS, RT(R)(M)
Expiration Date:
06-02-2018
Price: $34.95

Register online or call 1-800-239-1361 at least 2 hours before the course start time.
**AHEC Live Webinars and Simulcasts are hosted through Zoom. You can use a computer/laptop or an Android/iOS mobile device. Click the following link to download the required plugin for "Zoom Client for Meetings": https://www.zoom.us/download. Please scroll down to view the system requirements for Zoom. For detailed instructions on preparation and completion of a webinar or simulcast click this LINK.**
Course Topics
What is Triple Negative Breast Cancer?

Who does it affect?
Statistics
Treatment options
Case studies

Breast Cancer in Young Women

Staging for better understanding
Different surgery options
Treatment options
Case studies
Start Time Based on Time Zone:
10:00 AM Eastern
9:00 AM Central
8:00 AM Mountain
7:00 AM Pacific
6:00 AM Alaska
5:00 AM Hawaii
You must watch the entire webinar session. If you log in 15 minutes after the webinar has started, you will not be issued a certificate. The system we use monitors interactivity and will provide us with a report.
Advanced Health Education Center, Ltd. Webinar Cancellation & Refund Policy
Advanced Health Education Center (AHEC) decides the Monday prior to the webinar date if an AHEC Live Webinar will be cancelled.
AHEC reserves the right to substitute an instructor's program if the initial instructor program is not available.
If AHEC cancels a webinar, the participant will be awarded one of the following: a full refund, a tuition credit to be used within the next year, or a transfer into another webinar course of equal or lesser value (before discounts). If the participant chooses to transfer to a webinar of higher value, the participant is resonsible for the price difference.
Any participant cancellations received by 5pm CST the day prior to the course date will be allowed a tuition credit. There are no refunds.
If a participant neglects to contact AHEC prior to the course and does not attend, the tuition paid is forfeited to AHEC and no tuition credits are granted.
System Requirements:
An internet connection (broadband wired or wireless – 3G or 4G/LTE)
Speakers or headphones
Operating Systems:

MacOS 10.6.8 (Snow Leopard) or later
Windows 8/8.1
Windows 7
Windows Vista with SP1 or later
Windows XP with SP3 or later

Tablets:

Surface PRO 2 with Windows 8.1
iOS and Android devices

Web Browsers:

Windows Internet Explorer 7+
Firefox
Chrome
Safari 5+
Opera 12+
**For more information on the system requirements please click this LINK
Write a review
Your Name:
Your Review:
Note: HTML is not translated!
Rating:
Bad
Good
Sandra Maxey , AAS, RT(R)(M)

Sandra (Sandy) Maxey, R.T.(R)(M) is currently a mammography technologist both in the institution and on the mobile van at MD Anderson Cancer Center in Houston, Texas. She has over 30 years experience in analog and digital mammography, needle localizations and galactograms. Sandy graduated from St. Philips College in San Antonio, TX and has been teaching positioning and pathology to mammography students for over 15 years. She is an enthusiastic and conscientious technologist who brings extensive knowledge to her students.