CT Prep and Exam Review (Live Simulcast)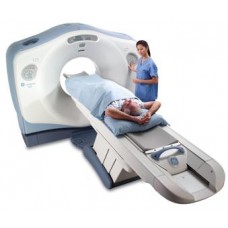 Course ID:
Simulcast-CTPrepExamReview-2697-173
Event Location
:Advanced Health Education Center, 8502 Tybor Drive, Houston, Texas, USA, 77074
Credit:
16 Credits Category A
Date:
10/06/2018 09:00 am - 10/07/2018 04:30 pm
Instructor :
Bradley Holmer , RT(R)(CT)
Price: $389.00

Please register early and reserve your place by registering online or calling 800.239.1361 **Please note that live simulcast and live event registrations close 48 hours prior to the event date, and phone registrations for live simulcasts close at 1pm CST the day before the event is to begin.
**AHEC Live Webinars and Simulcasts are hosted through Zoom. You can use a computer/laptop or an Android/iOS mobile device. Click the following link to download the required plugin for "Zoom Client for Meetings": https://www.zoom.us/download. Please scroll down to view the system requirements for Zoom. For detailed instructions on preparation and completion of a webinar or simulcast click this LINK.**
*This live, instructor-directed course meets the Texas Medical Board requirements for all registered Medical Radiologic Technologists to obtain at least 3 hours of instructor-directed continuing education. Please refer to the TMB website for more information at this LINK
**The start time of this course is 9am CST.
This is the SIMULCAST. This event is also available as a LIVE EVENT. Follow this LINK to register for the LIVE EVENT.
Course Materials Information for Live Simulcast
AHEC will provide a link to access the course materials for this seminar. It is up to the student to print the course materials.
Course Topics
Day 1
CT Instrumentation (Including: Radiation Physics and Informatics)
CT Physics (Including: Reconstruction, Data Acquisition, Image Display, and Processing with Post-Processing)
CT Image Quality (Including Artifacts)
Day 2
Patient Care (Including Radiation Safety)
CT Procedures
CT Anatomy and Pathology
Structured Education Requirements
Beginning January 1, 2016, candidates for post-primary certification and registration are required to document completion of structured education related to the content specifications.
Educational activities must meet the following requirements:
the educational activities must be distributed among current ARRT content specifications for this discipline;
the total number of hours must equal at least 16; and
at least one hour of structured education must be related to each of the following content areas:
Patient Care and Safety
Imaging Procedures
Physics and Instrumentation
The verbage above is pulled directly from the ARRT's Structured Education and Clinical Experience Requirements. The course includes the current ARRT content specifications for CT and includes at least one hour of structured education in patient care and safety, imaging procedures, and physics and instrumentation.
AHEC Cancellation & Refund Policy
Refunds, minus a $20 processing fee, will be granted for cancellations received prior to two weeks before the program. Cancellations received within two weeks of the program are not eligible for a refund and will receive a tuition credit toward a future AHEC course or home study, minus the $20 processing fee. No refunds will be made after the course starts/occurs.
AHEC reserves the right to cancel a course if the minimum number of attendees is not met. Customers are eligible for a full refund if AHEC cancels a course. AHEC is not responsible for travel costs incurred by attendees, including non-refundable airline tickets.
Simulcast attendees that cannot log in due to technical difficulties beyond their control may be eligible for a refund, but must contact AHEC on the day of the simulcast before the conclusion of the course. There are no refunds for webinars.
System Requirements:
An internet connection (broadband wired or wireless – 3G or 4G/LTE)
Speakers or headphones
Operating Systems:

MacOS 10.6.8 (Snow Leopard) or later
Windows 8/8.1
Windows 7
Windows Vista with SP1 or later
Windows XP with SP3 or later

Tablets:

Surface PRO 2 with Windows 8.1
iOS and Android devices

Web Browsers:

Windows Internet Explorer 7+
Firefox
Chrome
Safari 5+
Opera 12+
**For more information on the system requirements please click this LINK
Write a review
Your Name:
Your Review:
Note: HTML is not translated!
Rating:
Bad
Good
This program provides AHRA Category A continuing education credit for radiologic technologists recognized by the ARRT and various licensure states. You must attend the entire program to receive your certificate of completion
Bradley Holmer , RT(R)(CT)

Brad has many medical imaging experiences. Brad has served as the Computed Tomography Program Coordinator/Instructor at Triton College in River Grove, Illinois; Clinical Instructor of Radiography and Radiology Supervisor at Westlake Hospital in Melrose Park, Illinois; and Computed Tomography QA/QC Consultant for Radiation Protection Consultants in Aurora, Illinois. He has lectured in CT, MRI, and radiography at many colleges in Illinois. Among other honors, Brad served as an item writer for the inaugural American Registry of Radiologic Technologists (ARRT) advanced-level registry examination in computed tomography. Brad is faculty for all three levels of our CT courses.