Ultrasound Guided Vascular Access for Nurses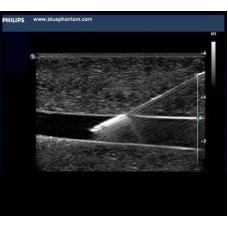 Course ID:
USGuidVasN-1035-187
Event Location
:Advanced Health Education Center, 8502 Tybor Drive, Houston, Texas, USA, 77074
Credit:
6 Contact Hours
Date:
08/03/2018 08:00 am - 08/03/2018 02:15 pm
Instructor :
Shawn Shanmuganathan BS, RDMS, RVT
Price: $449.00

Houston, TX -- Register early and save! Please register early and reserve your place by providing payment to avoid an additional $25 fee required for registrations given within two (2) weeks of the course.
Central venous catheterization and PICC line insertions can be difficult and can cause serious complications. Central venous cannulation (CVC) is an important procedure in the practice of emergency and critical care medicine. A PICC line is, by definition and per its acronym, a peripherally inserted central catheter, and ultrasound is rapidly becoming a tool of choice for identifying the venous anatomy needed for success. With the increasing ability of bedside ultrasound the technology has proven to reduce error and improve patient care. The Agency for Healthcare Research & Quality, the Institute of Medicine and the National Institute for Health & Clinical Excellence have all endorsed ultrasound-guided central venous cannulation (UGCVC) as a recommended practice. Given the importance of CVC it is paramount that physicians become proficient with UGCVC.
Ultrasound guided vascular access is rapidly becoming the standard of care in many medical institutions. Basic ultrasound expertise is invaluable, but there is a whole array of ultrasound procedures that can be performed that will increase your effectiveness and diagnostic accuracy. Go beyond the basics and get the skills you need to expand your effective use of ultrasound in your clinical environment!
Participants in this course will benefit from demonstration, hands-on scanning with phantoms where the ultrasound faculty will teach you the essential skills and techniques to perform exams that make a difference in patient outcomes by demonstrating deep vein thrombosis, or need for an intervention that can be done under ultrasound guidance.
Learning Objectives
At the completion of this course, the learner will be able to:
Define deep vein thrombosis and list factors that would put a patient at risk for DVT.
Explain how to place a central line under ultrasound guidance
Course Topics
Venous orientation and pathology to demonstrate DVT
Upper and lower extremities, to include the jugular, subclavian, femoral, saphenous, basilic and superficial veins of the upper extremity
Proper way to compress veins
Use color Doppler to evaluate areas of suspected DVT prior to inserting a line
Central and peripheral line placement
PICC lines will be introduced as important and time saving ways of managing critically ill patients
Hands-on practice will be offered for all topics using phantoms
AHEC Cancellation and Refund Policy for Skills Courses
AHEC defines a skills course as a limited enrollment course where a received registration with payment reserves your place in a course (i.e. all Ultrasound courses, Mammography Initial Training and other theory courses). For cancellations received at least two weeks prior to the course date, a refund less a 30% processing fee will be given. Within two weeks of the course, no refund is given, but a tuition credit – less a 30% processing fee – may be applied to a future course. No refunds or tuition credit is given for non-attendance. Facilities may substitute employees by notification to AHEC at least one week in advance.
Invitation Letter
AHEC can provide an invitation letter once the course is paid in full. Any cancellations, there is no refund but a 100% tuition credit will be given towards a future course. The tuition credit is valid for one year.
Write a review
Your Name:
Your Review:
Note: HTML is not translated!
Rating:
Bad
Good
Shawn Shanmuganathan BS, RDMS, RVT

Shawn has been a Nuclear Medicine Technologist and Ultrasound Technologist for over 40 years. He received his Bachelor's Degree in Biology from Loyola College in Madra, India, a post graduate diploma in Nuclear Medicine Technology from John F. Kennedy Medical Center in Edison, New Jersey, and a post graduate diploma in Diagnostic Ultrasound from the State University of New York in New York City. Throughout his career, he has worked in private practice and hospitals as a nuclear medicine technologist and sonographer. The majority of his career has been in Texas as a Sonographer, Chief Sonographer and Program Director at major medical center hospitals. Shawn also was the Program Director for an ultrasound training program for five years. Shawn is a very experienced and knowledgeable instructor. His passion for teaching is obvious in the classroom.