Mammography Review [9:00am CST] (Live Simulcast)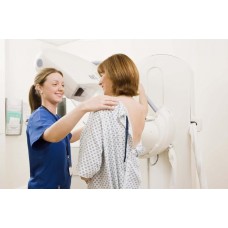 Course ID:
SimulcastMammoRR-1476-164
Event Location
:Advanced Health Education Center, 8502 Tybor Drive, Houston, Texas, USA, 77074
Credit:
16 Category A Credits
Date:
04/28/2018 09:00 am - 04/29/2018 04:15 pm
Instructor :
Deborah Thames , RT(R)(M)(QM)
Price: $429.00

Please register early and reserve your place.
Whether the advanced level mammography registry examination is in your future, or you would like to formalize your understanding of positioning, regulations and concepts of mammography, this workshop will benefit you. The workshop provides students with a thorough review of mammography regulations and rules as well as relevant clinical applications that can quickly be transferred to the workplace. The content is reflective of the ARRT content specifications and provides ample opportunity for students to interact with expert mammography faculty with proven success in preparing students for advanced level practice.
Course Topics
Day 1
​Patient Care: Education and Assessment
Instrumentation and Quality Assurance
Anatomy, Physiology, and Pathology
Day 2
Mammographic Technique and Image Evaluation
Breast Imaging Procedures
AHEC Cancellation & Refund Policy
Refunds, minus a $20 processing fee, will be granted for cancellations received prior to two weeks before the program. Cancellations received within two weeks of the program are not eligible for a refund and will receive a tuition credit toward a future AHEC course or home study, minus the $20 processing fee. No refunds will be made after the course starts/occurs.
AHEC reserves the right to cancel a course if the minimum number of attendees is not met. Customers are eligible for a full refund if AHEC cancels a course. AHEC is not responsible for travel costs incurred by attendees, including non-refundable airline tickets.
Simulcast attendees that cannot log in due to technical difficulties beyond their control may be eligible for a refund, but must contact AHEC on the day of the simulcast before the conclusion of the course. There are no refunds for webinars.
Write a review
Your Name:
Your Review:
Note: HTML is not translated!
Rating:
Bad
Good
This program provides 16 hours of AHRA Category A continuing education credit for radiologic technologists recognized by the ARRT and various licensure states. You must attend the entire program to receive your certificate of completion.
Deborah Thames , RT(R)(M)(QM)

Deborah is a mammography technologist at the M.D. Anderson Cancer Center in Houston, TX, where she is responsible for screening and diagnostic mammography, stereotactic core biopsies, and digital mammography. In addition to working on the Mobile Transit Mammography Unit, she excels at routine and fluoroscopic diagnostic procedures in diagnostic radiology. Deborah received her radiologic technologist certification from Stephen W. Brown School of Radiology in Augusta, Georgia.