Medical Radiation Safety Officer (Live Event)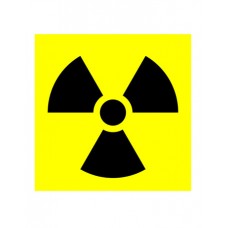 Course ID:
MRSO-168-169
Event Location
:Advanced Health Education Center, 8502 Tybor Drive, Houston, Texas, USA, 77074
Credit:
16 Hours Category A
Date:
11/10/2018 08:00 am - 11/11/2018 04:15 pm
Instructor :
Edgar Bailey , PE, CHP
Price: $649.00

Register early and save! Please register early and reserve your place by providing payment to avoid an additional $25 fee required for registrations given within two (2) weeks of the course.
*This live, instructor-directed course meets the Texas Medical Board requirements for all registered Medical Radiologic Technologists to obtain at least 3 hours of instructor-directed continuing education. Please refer to the TMB website for more information at this LINK
If you need a current update, or you are planning to become a radiation safety officer, don't miss this opportunity to obtain the technical and practical information from one of the most authoritative persons in the industry. A targeted approach to the information most useful for introduction to a medical RSO is investigated. Satisfying state requirements for specialized training can be accomplished in this educational activity.
Objectives
At the completion of this course, the learner will be able to:
Explain the basic theories related to nuclear and atomic physics.
List early and latent effects of radiation exposure
Identify radiation detection instruments and their basic functions.
List methods of minimizing external radiation exposure in both routine and high dose work areas.
Demonstrate understanding of methods of measuring radiation exposure in the radiation worker.
Identify the response process related to radiation-related emergency (i.e. spill, exposed patient).
List methods of securing radioactive waste in the medical setting.
Demonstrate a working knowledge of the performance of wipe and sealed source leak testing.
Course Topics
Day 1
Radiation fundamentals: nuclear and atomic physics, radioactive decay, units of radioactivity and radiation dose
Radiation safety committees: organization, requirements, records, accountability
RSO Responsibilities
Biological effects of Radiation
Personnel dosimetry: Bioassay and personnel dosimeters
Radiation detection and measurement instruments
X-ray machine exposures: Calculation of exposures
External radiation protection: Time, distance and shielding
Radiation protection programs: Program reviews
Minimizing dose in fluoroscopy and high dose examinations
Preparing for inspections, record keeping, and documentation

Day 2
Radiation sources and equipment
Radioactive materials licensing
Security of radioactive materials and increased controls
Authorized users and training requirements
Radioactive materials wipe tests, inventory, best practices
Shipping and receiving of radioactive materials for medical facilities
Sealed source leak tests
Radiation instrument calibration
Emergency response, spills, and patient care
edical radioactive waste management
Record keeping and audits
Instructor: Edgar Bailey, PE, CHP
Target Audience
Physicians
CME Credits
"The Advanced Health Education Center is accredited by the Accreditation Council for Continuing Medical Education to provide continuing medical education for physicians. "
"The Advanced Health Education Center designates this educational activity for a maximum of 16 hours AMA PRA Category I™. Physician should claim credit commensurate with the extent of their participation in the activity."
AHEC Cancellation & Refund Policy
Cancellations received within two weeks of the program are not eligible for a refund and will receive a tuition credit toward a future AHEC course or home study. No refunds will be made after the course starts/occurs.
AHEC reserves the right to cancel a course if the minimum number of attendees is not met. Customers are eligible for a full refund if AHEC cancels a course. AHEC is not responsible for travel costs incurred by attendees, including non-refundable airline tickets.
Simulcast attendees that cannot log in due to technical difficulties beyond their control may be eligible for a refund, but must contact AHEC on the day of the simulcast before the conclusion of the course. There are no refunds for webinars.
Write a review
Your Name:
Your Review:
Note: HTML is not translated!
Rating:
Bad
Good