The "Golden Hour" is one of the pillars of emergency medicine. Capitalize on the speed and accuracy of ultrasound to take advantage of every minute. Having the skills to evaluate the abdomen (the FAST procedure) in adult and pediatric patients, cardiac in adult and pediatric patients, and first trimester pregnancy ultrasound may make the difference between life and death! Participants in this course will benefit from "hands-on scan labs" where you will practice the essential skills and techniques to acquire an ultrasound image for quick and accurate diagnosis in all age ranges.
AHEC has taught this course for physicians in the US, China, and South America. This two day course begins both days with lecture where faculty will review the basics such as: ultrasound physics and instrumentation, anatomy, and procedures and protocols. Following lecture, participants will benefit from our on-site scanning lab with live models for extensive hands-on practice. The course content is based on ACEP guidelines for the performance of Emergency Medicine Ultrasound.
Faculty: Shawn Shanmuganathan, BS, RDMS, RVT- No relevant financial relationships to disclose.
Objectives
At the completion of this course, the learner will be able to:
Identify the appropriate equipment settings and transducer selection for different ultrasound applications
Identify and display appropriate normal and abnormal anatomy and orientation in the ultrasound field of view
Understand variations in adult and pediatric scanning techniques
Understand variations in scanning protocols for demonstration of pathologies in emergency medicine examinations.
Successfully perform a focused abdomen exam
Successfully perform a trauma FAST exam
Successfully perform the protocol for a bedside cardiac evaluation of pericardial effusion
Successfully perform a venous system exam
Discuss and apply scanning techniques for the performance of the female patient and first trimester OB
Course Topics
Introduction to ultrasound physics and instrumentation
Anatomy of the abdominal and retroperitoneal structures
Anatomy differences in adult and pediatric patients
Abdominal scan protocols, image orientation, and pathology

Aorta
Kidney and Bladder
Right Upper Quadrant

Focused Assessment by Sonography in Trauma (FAST) procedure protocol
Cardiac 2D imaging
Evaluation of pericardial and pleural effusion
Venous system evaluation
OB/GYN ultrasound anatomy and procedures

First trimester pregnancy
Early gestation and ectopic pregnancy

Ultrasound appearance of pathology in case studies
Introduction to Ultrasound-Guided procedures
Focused hands-on scan labs
Target Audience
Emergency medicine physicians, trauma surgeons, critical care physicians, intensivists, internal medicine and family practice physicians who will be performing and interpreting emergency ultrasound examinations on adults or pediatric patients.
CME Credits
"The Advanced Health Education Center, Ltd. is accredited by the Accreditation Council for Continuing Medical Education to provide continuing medical education for physicians."
"The Advanced Health Education Center, Ltd. designates this educational activity for maximum of 16 hours AMA PRA Category 1™. Physicians should claim commensurate with the extent of their participation in the activity."
ACEP Credits
"Approved by the American College of Emergency Physicians for a maximum of 16.00 hour(s) of ACEP Category 1 credit."
Recommended Material
Sound Advice: Emergency Medicine Ultrasound Protocols by Thomas Whelan, RT(R), RDMS, RDCS, RVT, FASE
Scan With the Experts
We understand that you may want/need to practice your new skill set more than the regularly scheduled courses allow. You can add an extra day of scanning in addition to this course by calling AHEC and speaking to a faculty member about our "Scan with the Experts" option. Additionally, "Scan with the Experts" sessions can be set up without registering for a regularly scheduled course to enhance your already developed skills. Call AHEC at 1-800-239-1361 for more information.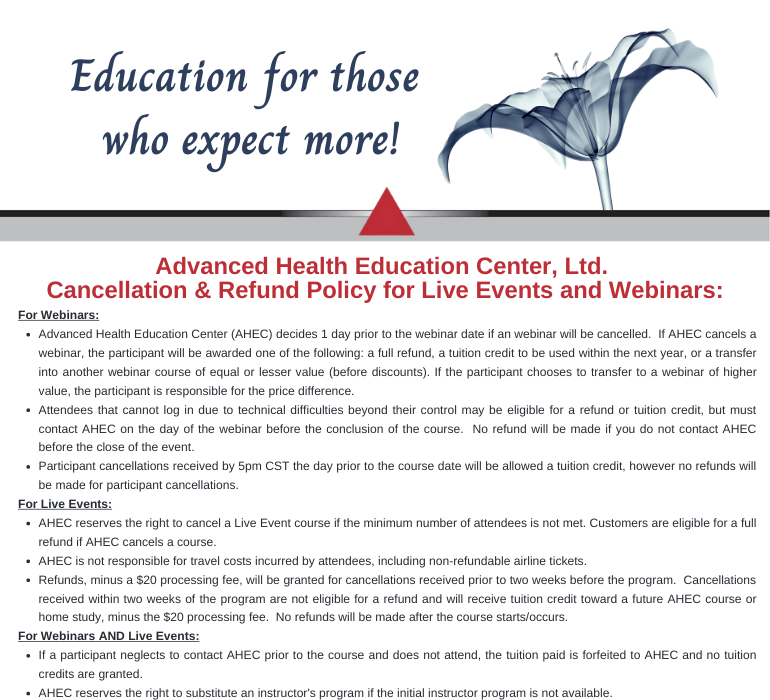 Shawn Shanmuganathan BS, RDMS, RVT

Shawn has been a Nuclear Medicine Technologist and Ultrasound Technologist for over 40 years. He received his Bachelor's Degree in Biology from Loyola College in Madra, India, a post graduate diploma in Nuclear Medicine Technology from John F. Kennedy Medical Center in Edison, New Jersey, and a post graduate diploma in Diagnostic Ultrasound from the State University of New York in New York City. The majority of his career has been in Texas as a Sonographer, Chief Sonographer and Program Director. Shawn also was the Program Director for an ultrasound training program for five years. Shawn is a very experienced and knowledgeable instructor. His passion for teaching is obvious in the classroom.
Emergency Medicine/ Point of Care Ultrasound
Course ID: EMERUS-997-228

Event Location

: Advanced Health Education Center, 8502 Tybor Drive, Houston, Texas, USA, 77074

Credit:

16 AMA PRA Category 1™

Date:

03/24/2022 08:00 am - 03/25/2022 04:15 pm

Instructor:

Shawn Shanmuganathan BS, RDMS, RVT

Other available dates: