Mammography Initial Training Option 2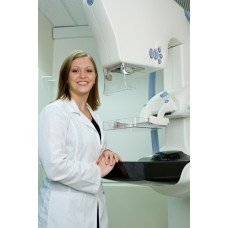 Course ID:
Mammo2Fellow-152-178
Event Location
:Advanced Health Education Center, 8502 Tybor Drive, Houston, Texas, USA, 77074
Credit:
40 Hours Category A
Date:
07/26/2018 08:00 am - 07/30/2018 04:15 pm
Instructor :
Deborah Thames , RT(R)(M)(QM)
Price: $1,695.00

Training Option 2 is for technologists who cannot perform their 25 patient procedures at their facility.
Register early and save! Please register early and reserve your place by providing payment to avoid an additional $25 fee required for registrations given within two (2) weeks of the course.
ARRT certification and/or a fully unrestricted state license are required for admission to the Mammography Initial Training course.
The curriculum for "Mammography Initial Training Option 2" will provide the technologist with all the required components of training as outlined by MQSA. The course includes: 24 hours of training on the core competencies as outlined by MQSA, 8 hours of Digital Mammography Modality Specific Training, and 8 hours of Tomosynthesis Modality Specific Training.
You will be awarded 40 hours of Category A credit for the five day course. The course satisfies the 16 hours of structured education requirement to apply for the ARRT Post-Primary Mammography Certification Examination. This course also meets the guidelines for states requiring special education for mammography.
Training Option 2
In April, 1999, the final rules of the Mammography Quality Standards Act (MQSA) became effective that required entry level training for mammography including the performance of 25 patient procedures under the supervision of a qualified mammographer.
Training Option 2 is for technologists who cannot perform their 25 patient procedures at their facility.
If your facility is unable to supervise the required 25 procedures to complete your training, or you are not currently employed, AHEC's Mammography Initial Training Option 2 can facilitate a clinical site in Houston, Texas. The two clinical days are scheduled after the classroom portion of the course is complete. There is no CE credit awarded for the two clinical days.
Every effort is made to schedule the days convenient to you, but there are limited openings so they are scheduled on a first-come, first-serve basis. Please contact us directly to set up the clinical days that work best for you.
1-800-239-1361
Clinical placement is limited and is completed on a first-come, first-serve basis. Clinical days will begin Tuesday-Wednesday immediately following the five-course. Placement will continue in concurrent two day blocks after the Tuesday-Wednesday block is full. Clinical assignments occur during weekdays only. To secure clinical placement, AHEC must receive the registration, payment in full, and all required clinical placement paperwork. *An email will be sent once registration is received with a list of the required clinical placement paperwork.
Film Screen Modality Initial Training
AHEC's Mammography Initial Training curriculum DOES NOT include training in film screen. Attendees in need of 8 hour of film screen modality specific training MUST add the "Film Screen Modality Initial Training" video home study to your registration. For more information, please click (or paste in your browser) the following link to view the course or call us at 1-800-239-1361:
https://store.aheconline/index.php?route=product/product&path=60&product_id=1270
For more specific topics, please view the course outline below. This practical approach to learning mammography is applicable to all technologists performing mammography.
Course Topics
Day 1 (Thursday)
Introduction
Radiation Physics and Mammography
Risk Factors
Signs and Symptoms
Patient Education/Clinical History
Anatomy and Physiology
Skin Marking Systems for Mammography
Day 2 (Friday)
Mammography Positioning and Compression
Routine Views CC/MLO
Supplemental Views
Magnification
Tailoring the Examination: Imaging The Augmented Breast
Imaging The Postoperative and Reconstructed Breast
Equipment Applications
Technical Factor Applications
Day 3 (Saturday)
Special Procedures
Needle Localization/Specimenradiography
Glactography/Pneumocystogram
Introduction to Stereotactic Core Biopsy
Pathology
Review
Hands-On Positioning Laboratory
Clinical Imaging Film Critique
Day 4 (Sunday)
Digital Mammography Basics
Digital Mammography Theory and Physics
Positioning
Digital Artifacts
Quality Control - What Do These QC Numbers Mean?
Clinical Applications
Pathology of the Breast in the Digital World
Day 5 (Monday)
Theory and Technology Part 1 - Introduction to DBT
Theory and Technology Part 2 - The Need for 3D Breast Tomosynthesis
FDA Submitted Clinical Trial Information and Tomosynthesis Unit Applications
Connectivity Information
Site Readiness and Reimbursement
Radiation Dose Considerations
Technologists Quality Control
Pathology and Beyond
Two additional clinical days as scheduled.
AHEC Cancellation and Refund Policy for Skills Courses
AHEC defines a skills course as a limited enrollment course where a received registration with payment reserves your place in a course (i.e. all Ultrasound courses, Mammography Initial Training and other theory courses). For cancellations received at least two weeks prior to the course date, a refund less a 30% processing fee will be given. Within two weeks of the course, no refund is given, but a tuition credit – less a 30% processing fee – may be applied to a future course. No refunds or tuition credit is given for non-attendance. Facilities may substitute employees by notification to AHEC at least one week in advance.
Write a review
Your Name:
Your Review:
Note: HTML is not translated!
Rating:
Bad
Good
This program provides AHRA Category A continuing education credit for radiologic technologists recognized by the ARRT and various licensure states. You must attend the entire program to receive your certificate of completion.
Deborah Thames , RT(R)(M)(QM)

Deborah is a mammography technologist at the M.D. Anderson Cancer Center in Houston, TX, where she is responsible for screening and diagnostic mammography, stereotactic core biopsies, and digital mammography. In addition to working on the Mobile Transit Mammography Unit, she excels at routine and fluoroscopic diagnostic procedures in diagnostic radiology. Deborah received her radiologic technologist certification from Stephen W. Brown School of Radiology in Augusta, Georgia.