It's a great time to learn to create an inclusive and welcoming environment for all!
Advancing Equity and Inclusion in LGBTQIA+ Healthcare
1 Hour CEU
Topics:
· Addressing Unconscious and Implicit Bias
· Health Disparities, Stigma and Terminology
· Creating an Inclusive and Welcoming Environment
Objectives:
· Recognize forms of unconscious/implicit bias and how to address them
· Become familiar with pronoun usage and LGBTQIA+ terminology
· Identify health disparities and social determinants of health impacting the LGBTQIA+ community
· Learn best practices for gathering clinical data in the context of LGBTQIA+ health
· Learn to cultivate an inclusive space for LGBTQIA+ patients
Instructors:
· Alexander Le
· Michelle Sanchir
Online and phone registrations for live webinars close 1 hour before the event start time, which is in Central Standard Time (CST). Please give us a call at 1-800-239-1361 for all online registrations placed for webinars that will take place the same day in order to ensure you get your link to view the course.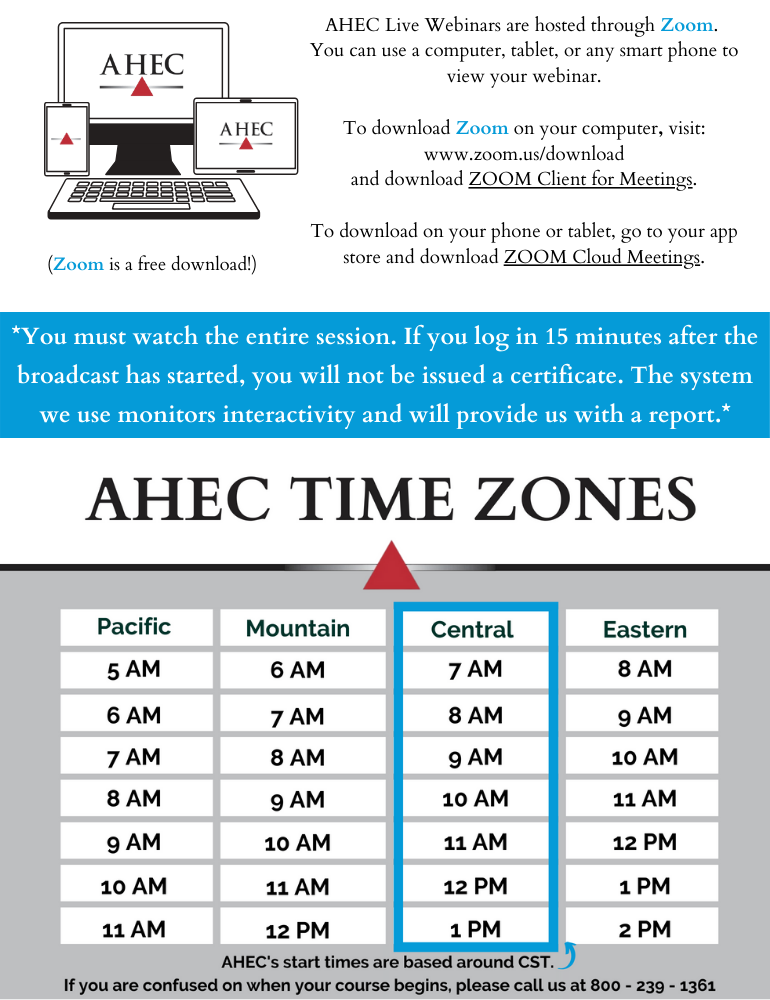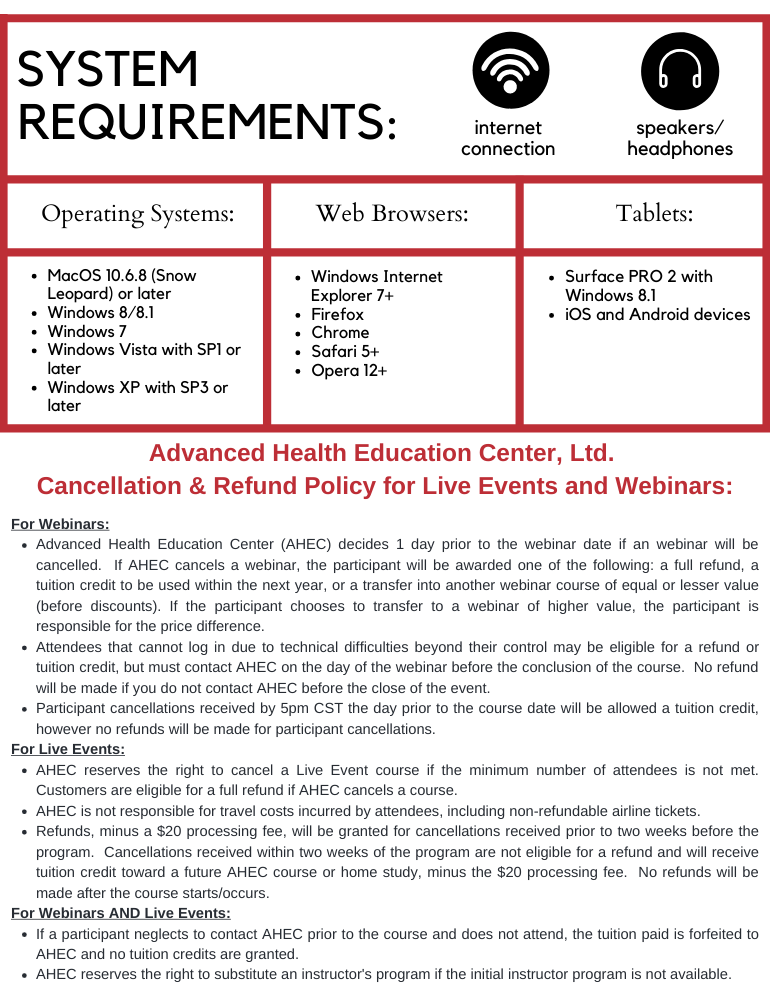 This program provides 1 hour of AHRA Category A continuing education credit for radiologic technologists recognized by the ARRT and various licensure states. You must attend the entire program to receive your certificate of completion

Nursing CE - Approved by California Board of Nursing for 1 nursing CEU's. CEP #16406
Advancing Equity and Inclusion in LGBTQIA+ Healthcare [10:00 AM CST] (Live Webinar)
Course ID: Webinar-Equity-4000-102

Event Location

: Online Course

Credit:

1 Category A Credit (Indirect)

Date:

09/14/2022 10:00 AM - 09/14/2022 11:00 AM

Instructor:

AHEC Faculty