Online and phone registrations close 1 business day before the event to ensure participants will receive communications regarding accessing the course as well as course materials. For questions, please call 1-800-239-1361.
If you work with radioactive material and/or radiation-producing equipment in healthcare, or wanting to accelerate your career as a radiation safety office then this is the course for you! Calling all radiological technologists, nuclear medicine technologists, health physicists, and radiation safety officers to not miss this opportunity to obtain vital technical and practical information! A targeted approach to the information most useful for introduction to a medical RSO and safety program is investigated. Satisfying state requirements for specialized training can be accomplished in this educational course.
Objectives
At the completion of this course, the learner will be able to:
Explain the basic theories related to nuclear and atomic physics.
List early and latent effects of radiation exposure.
Identify radiation detection instruments and their basic functions.
List methods of minimizing external radiation exposure in both routine and high dose work areas.
Demonstrate understanding of methods of measuring radiation exposure in the radiation worker.
Identify the response process related to radiation-related emergency (i.e. spill, exposed patient).
List methods of securing radioactive waste in the medical setting.
Demonstrate a working knowledge of the performance of wipe and sealed source leak testing.
Course Topics
Day 1
Radiation physics and atomic structure

Origins of radionuclides overview

Biological effects of radiation

Radiation exposure case studies

Personnel dosimetry: Bioassay and personnel dosimeters

Radiation detection and measurement instruments

External radiation protection: Time, distance and shielding

Units of radioactivity and radiation dose

Day 2
Radiation Safety: Practical methods, transportation of RAM, dispensing, decontamination, therapy patients, and personnel monitoring

Radiation safety programs: organization, requirements, records, and accountability

RSO Responsibilities

Preparing for inspections, record keeping, and documentation

Radiation detection and measurement instruments

Radioactive materials licensing

Authorized users and training requirements

Shipping and receiving of radioactive materials for medical facilities

Medical radioactive waste management

Emergency response, spills, and patient care
Instructor: Rebecca Montz, Ed.D., MBA, CNMT, PET, NMTCB (RS), RT(N)(CT)
Target Audience: Designated RSO's, Radiologic Technologists, Physicians, Physicist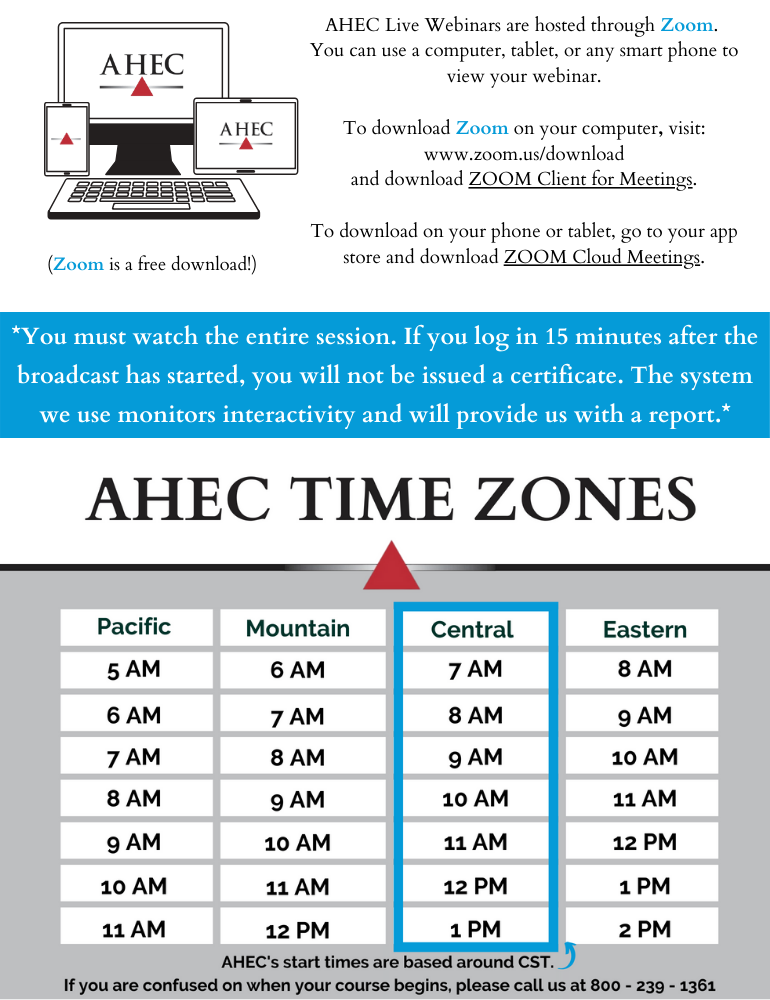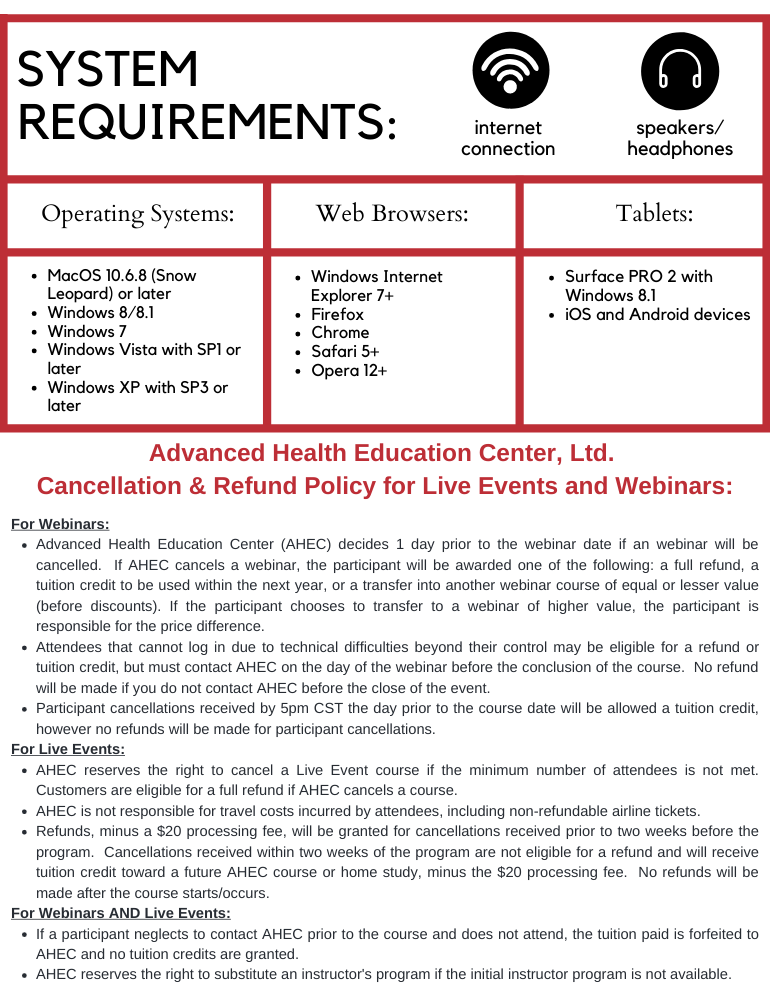 Rebecca Montz Ed.D., RT(CT)(N), CNMT, PET, NMTCB (RS)

Dr. Rebecca Montz grew up in Southwest Louisiana and currently serves as AHECs Vice President of Education Services. Previously she served in Vice Chancellor and Dean administrator roles in higher education. Prior to her current positions in higher education she had the privilege of working at renowned organizations such as Mayo Clinic Jacksonville and University of Texas MD Anderson Cancer Center as a nuclear medicine and positron emission tomography technologists. Throughout her clinical career she obtained additional certifications in computed tomography, positron emission tomography, and radiation safety. Her MBA led her to a career in higher education where she served as a Nuclear Medicine Technology Program Director in Texas from 2013-2019. In 2018, she earned her Doctor of Education in Educational Leadership from Lamar University to further her career in higher education administration. Rebecca strives to boost morale, performance, and motivation of colleagues, inspire change provoked by a strong purpose, and create a culture of trust and innovation within the radiology profession.
Medical Radiation Safety Training [8:00 AM CST] (Live Webinar)
Course ID: Webinar-MRSO-168-179

Event Location

: Online Course

Credit:

16 Hours Category A

Date:

02/12/2022 8:00 AM - 02/13/2022 4:15 PM

Instructor:

Rebecca Montz Ed.D., RT(CT)(N), CNMT, PET, NMTCB (RS)