A Perfect Partnership: Forensics & Radiology (Live Simulcast)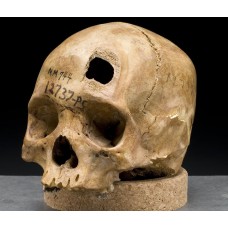 Course ID:
Simulcast-FORRAD-1015-171
Event Location
:Advanced Health Education Center, 8502 Tybor Drive, Houston, Texas, USA, 77074
Credit:
7 Category A Credits
Date:
08/24/2018 09:00 am - 08/24/2018 04:30 pm
Price: $109.00

Please register early and reserve your place by registering online or calling 800.239.1361 **Please note that live simulcast and live event registrations close 48 hours prior to the event date, and phone registrations for live simulcasts close at 1pm CST the day before the event is to begin.
**DISCLAIMER: This course begins at 9am CST. There will be a 30 minute lunch break and the course will conclude at 4:30pm CST.
This is the SIMULCAST verion ONLY
**AHEC Live Webinars and Simulcasts are hosted through Zoom. You can use a computer/laptop or an Android/iOS mobile device. Click the following link to download the required plugin for "Zoom Client for Meetings": https://www.zoom.us/download. Please scroll down to view the system requirements for Zoom. For detailed instructions on preparation and completion of a webinar or simulcast click this LINK.**
Course Description:
You are in for a real treat! Dr. Brown will share his expertise in Forensic Radiology with you during this most sought after course. You will learn how radiographic forensics is used to solve crimes, identify the deceased, and prove child abuse. Dr. Brown will share his experience with virtual autopsy and its impact on the future of legal medicine.
Course Topics:
Forensic Pathology & Forensic Radiology
Radiology of Blunt Force Injuries
Child Abuse and Inflicted Trauma
Radiology for Identification Purposes
Radiology in Non-Violent Crimes
Radiographic Peculiarities
Radiology of Sharp Force Injuries
Radiology of Firearm Injuries
Virtual Autopsy
AHEC Cancellation & Refund Policy
Cancellations received within two weeks of the program are not eligible for a refund and will receive a tuition credit toward a future AHEC course or home study. No refunds will be made after the course starts/occurs.
AHEC reserves the right to cancel a course if the minimum number of attendees is not met. Customers are eligible for a full refund if AHEC cancels a course. AHEC is not responsible for travel costs incurred by attendees, including non-refundable airline tickets.
Simulcast attendees that cannot log in due to technical difficulties beyond their control may be eligible for a refund, but must contact AHEC on the day of the simulcast before the conclusion of the course. There are no refunds for webinars.
Start Time Based on Time Zone:
10:00AM Eastern
9:00AM Central
8:00AM Mountain
7:00AM Pacific
6:00AM Alaska
5:00AM Hawaii
System Requirements:
An internet connection (broadband wired or wireless – 3G or 4G/LTE)
Speakers or headphones
Operating Systems:

MacOS 10.6.8 (Snow Leopard) or later
Windows 8/8.1
Windows 7
Windows Vista with SP1 or later
Windows XP with SP3 or later

Tablets:

Surface PRO 2 with Windows 8.1
iOS and Android devices

Web Browsers:

Windows Internet Explorer 7+
Firefox
Chrome
Safari 5+
Opera 12+
**For more information on the system requirements please click this LINK
Write a review
Your Name:
Your Review:
Note: HTML is not translated!
Rating:
Bad
Good
This program provides 7 hours of AHRA Category A continuing education credit for radiologic technologists recognized by the ARRT and various licensure states. You must attend the entire program to receive your certificate of completion.