Join us for a fan favorite re-boot! The Technologist's Toolbox 2.0 will feature a talented line-up of AHEC All-Stars and Rising Stars who are always willing to share their knowledge and expertise. This course offers topics ranging from Trending Topics of Interest in Radiology to sports injuries commonly seen in radiology to super bugs!
This course is approved for eight hours category A credit.
Course Topics:
Super Agers -- Marilyn Sackett, M.Ed., RT, FASRT
Social Media: What Were They Thinking? -- Peggy Hoosier, M.Ed., RT(R), (M)
Bad Bugs: Radiology's Role in Infectious Disease -- Jence Cantu, MHA, RT(R)
What's New in Radiology: Trending Topics of Interest -- Jence Cantu, MHA, RT(R)
Fracture Factors -- Greg Yardley, MSRS, RT(R), CBDT
Imaging Sports Medicine Injuries – Mark Struthers, BBA, BSRT, RT(R), (MR)
*This instructor-directed course meets the Texas Medical Board requirements for all registered Medical Radiologic Technologists.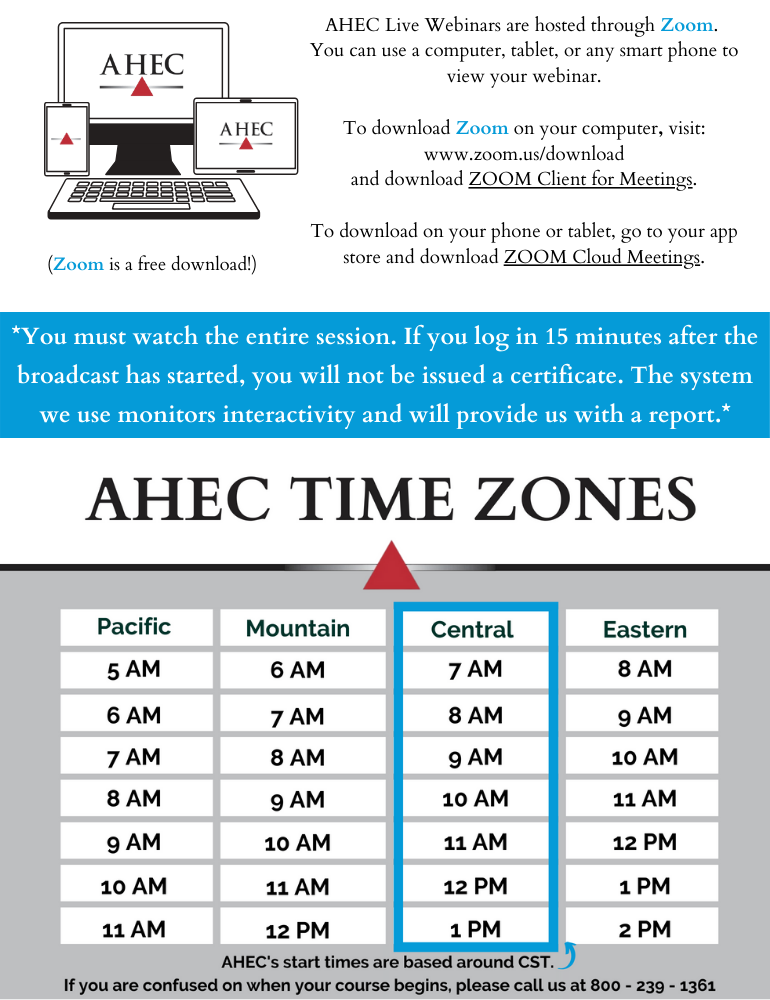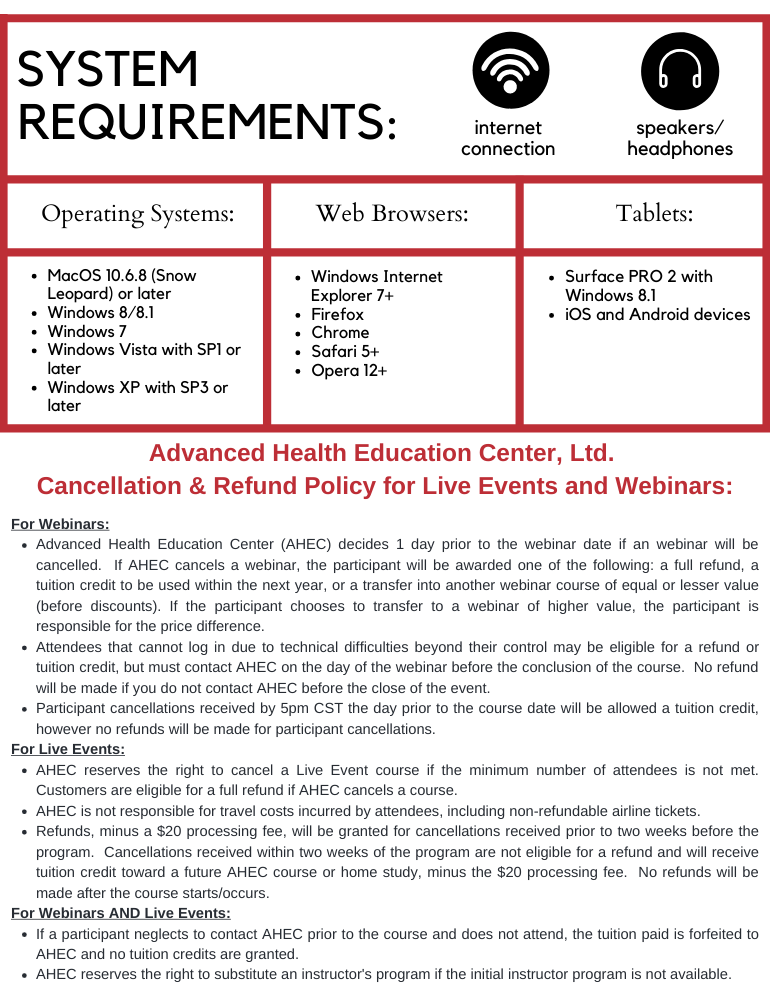 This program provides 8 hours of AHRA Category A continuing education credit for radiologic technologists recognized by the ARRT and various licensure states. You must attend the entire program to receive your certificate of completion.
| Category | Hours | Revision Year(s) |
| --- | --- | --- |
| MRI > Procedures > Neurological | 0.5 | 2016, 2020 |
| Radiologist Assistant > Procedures > Neurological, Vascular, and Lymphatic Sections | 0.5 | 2017, 2018 |
| MRI > Patient Care > Patient Interactions and Management | 1.0 | 2016, 2020 |
| Radiologist Assistant > Patient Care > Pharmacology | 0.25 | 2018 |
| Therapy > Patient Care > Patient Interactions and Management | 1.0 | 2022 |
| Radiology > Procedures | 0 | |
| Radiology > Procedures > Extremity Procedures | 1.75 | 2017, 2022 |
| MRI > Procedures > Musculoskeletal | 1.75 | 2016, 2020 |
| Nuclear Medicine > Procedures > Other Imaging Procedures | 2.25 | 2017, 2022 |
| Radiologist Assistant > Procedures > Musculoskeletal and Endocrine Sections | 1.75 | 2017, 2018 |
| Sonography > Procedures > Superficial Structures and Other Sonographic Procedures | 0.25 | 2016, 2019 |
| Radiologist Assistant > Patient Care > Patient Management | 1.0 | 2018 |
| Radiologist Assistant > Patient Care > Patient Interactions and Management | 1.0 | 2017 |
| Radiology > Patient Care > Patient Interactions and Management | 1.0 | 2017, 2022 |
| CT > Procedures > Head, Spine and Musculoskeletal | 1.75 | 2017, 2022 |
| Radiologist Assistant > Patient Care > Pharmacology and Anesthetics Guidelines | 0.25 | 2017 |
| Bone Density > Patient Care > Patient Bone Health, Care, and Radiation Principles | 0.5 | 2016, 2022 |
| Sonography > Patient Care > Patient Interactions and Management | 1.0 | 2016, 2019 |
| Therapy > Patient Care > Patient Interactions | 1.0 | 2017 |
| Cardiac Interventional Radiology > Patient Care > Patient Interactions and Management | 1.0 | 2017 |
| Nuclear Medicine > Patient Care > Patient Interactions and Management | 1.0 | 2017, 2022 |
| Vascular Intervention > Patient Care > Patient Interactions and Management | 1.0 | 2017 |
| Vascular Sonography > Patient Care > Patient Interactions and Management | 1.0 | 2021 |
| Bone Density > Procedures > DXA Scanning | 0.5 | 2016, 2022 |
The Technologist's Toolbox 2.0 (Live Webinar)
Course ID: TTToolbox-200-108

Event Location

: Online Course

Credit:

8 Hours Category A (Direct)

Date:

09/30/2022 9:00 AM - 09/30/2022 5:00 PM

Instructor:

AHEC Faculty