*This instructor-directed course meets the Texas Medical Board requirements for all registered Medical Radiologic Technologists.
This course is approved for eight hours category A credit.
Course Description:
This course is designed to help update you on several topics in one fast-paced day. First we'll take a look at where the state and country stands on two of the fastest changing topics: Medical Marijuana and Opioids. Then, we are going to talk about "you" and cross-training with tips about your resume! Find out what's new and what isn't with colon cancer and imaging. We'll close out the day talking about interesting pathologic conditions found with images. We'd love to see you in class.
Course Topics:
Medical Marijuana and Opioid Update
"You" Cross-training and Your Resume
Colon Cancer: The Slient Killer
Imaging Interesting Pathologic Conditions
Faculty:
Lesa Mohr, BSRS, RT(R)(QM)(BD)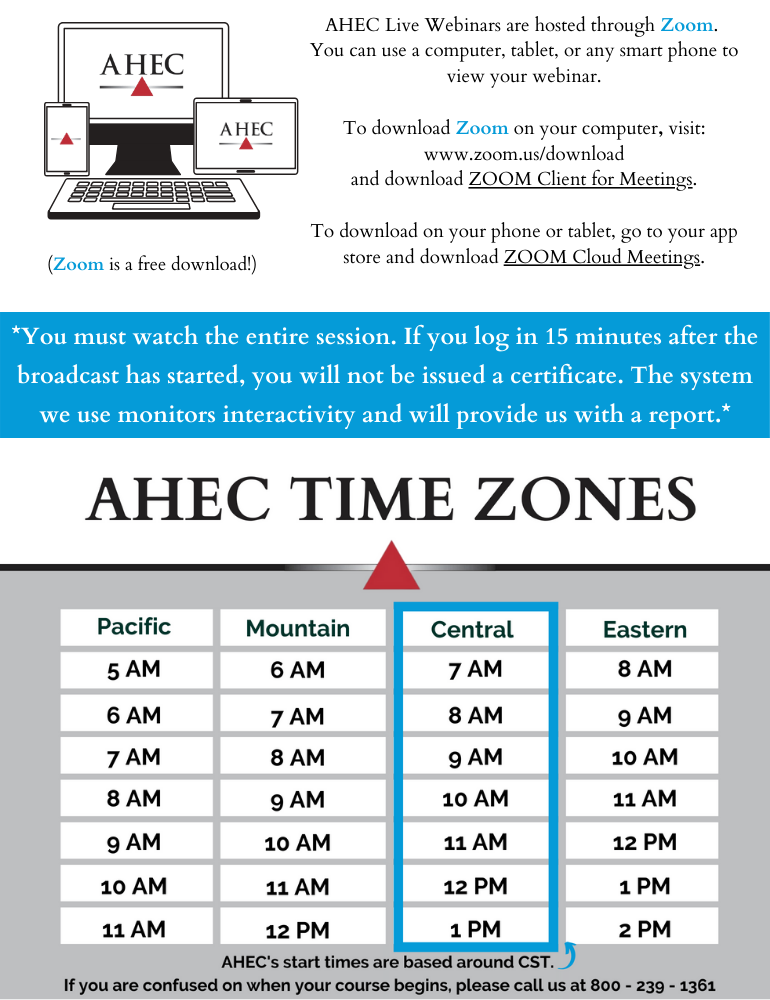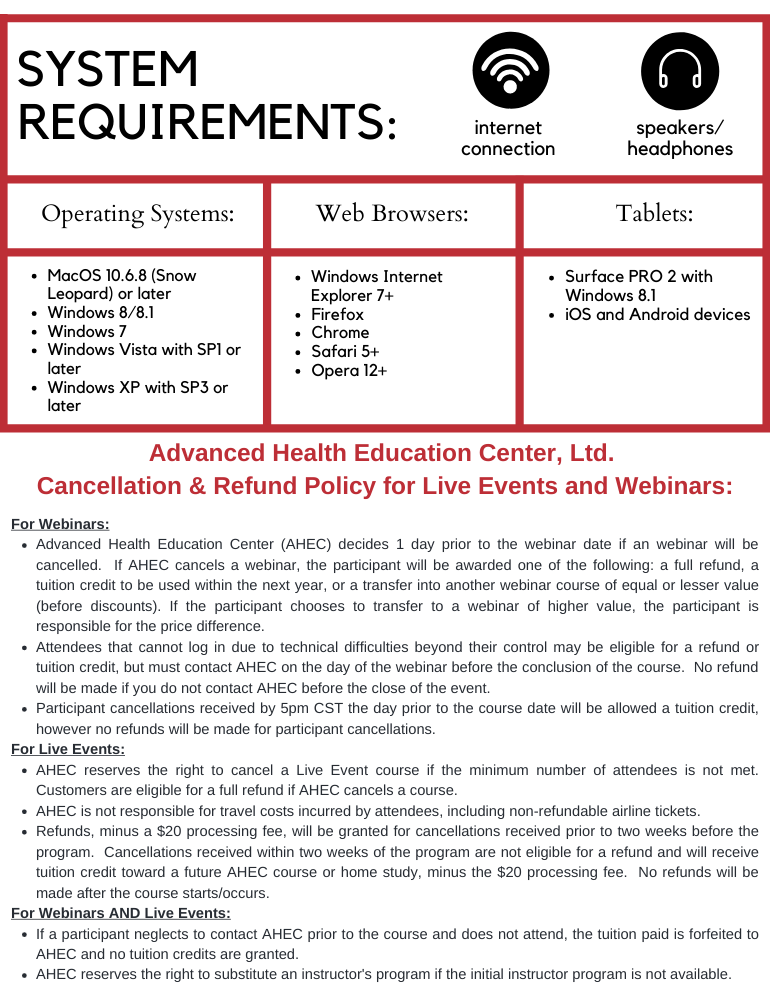 Lesa Mohr BSRS, RT(R)(M)(QM)(BD)

Lesa Mohr is the Vice President of Educational Services and Special Projects for the Advanced Health Education Center. Lesa joined AHEC in 2009 as a full time member of the team. She originally began with our company as a project manager and faculty back in 1995 and ran various educational and government programs for six years. Lesa was Quality Control Supervisor at Methodist Hospital, and later the Assistant Director at St. Luke's and Texas Children's Hospitals. Lesa has extensive background experience in clinical quality control, quality management, and bone densitometry.
The Technologists Toolbox (Live Webinar)
Course ID: TTToolbox-100-111

Event Location

: Online Course

Credit:

8 Hours Category A (Direct)

Date:

11/07/2020 08:00 am - 11/07/2020 04:15 pm

Instructor:

Lesa Mohr BSRS, RT(R)(M)(QM)(BD)