2018 Annual Mammography and Mistletoe [9:00am CST (Live Simulcast)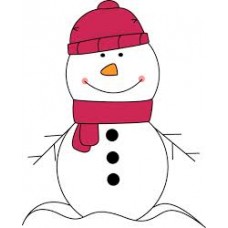 Course ID:
SimulcastMMMINI-902-164
Event Location
:Advanced Health Education Center, 8502 Tybor Drive, Houston, Texas, USA, 77074
Credit:
5 Hours Category A
Date:
12/01/2018 09:00 am - 12/01/2018 01:30 pm
Instructor :
AHEC Faculty
Price: $129.00

Please register early and reserve your place by registering online or calling 800.239.1361 **Please note that live simulcast and live event registrations close 48 hours prior to the event date, and phone registrations for live simulcasts close at 1pm CST the day before the event is to begin.
**AHEC Live Webinars and Simulcasts are hosted through Zoom. You can use a computer/laptop or an Android/iOS mobile device. Click the following link to download the required plugin for "Zoom Client for Meetings": https://www.zoom.us/download. Please scroll down to view the system requirements for Zoom. For detailed instructions on preparation and completion of a webinar or simulcast click this LINK.**
*This live, instructor-directed course meets the Texas Medical Board requirements for all registered Medical Radiologic Technologists to obtain at least 3 hours of instructor-directed continuing education. Please refer to the TMB website for more information at this LINK
We're excited to offer you a great lineup for the annual Mammography & Mistletoe Mini Conference! You will enjoy listening to expert accreditation advice from Raj Hashmi, MD. You'll love the exciting lectures of Mahdieh Parizi, MD, from the Houston VA Medical Center and Deborah Thames, RT(R)(M)(QM) from UT MD Anderson Cancer Center.
Course Topics:
**DISCLAIMER: This course begins at 9am CST.
*This event is also available as a live simulcast. Attend for live, instructor led credits from the comfort of your home! Click this link to register for the live simulcast: LINK.
AHEC Cancellation & Refund Policy
Refunds, minus a $20 processing fee, will be granted for cancellations received prior to two weeks before the program. Cancellations received within two weeks of the program are not eligible for a refund and will receive a tuition credit toward a future AHEC course or home study, minus the $20 processing fee. No refunds will be made after the course starts/occurs.
AHEC reserves the right to cancel a course if the minimum number of attendees is not met. Customers are eligible for a full refund if AHEC cancels a course. AHEC is not responsible for travel costs incurred by attendees, including non-refundable airline tickets.
Simulcast attendees that cannot log in due to technical difficulties beyond their control may be eligible for a refund, but must contact AHEC on the day of the simulcast before the conclusion of the course. There are no refunds for webinars.
Write a review
Your Name:
Your Review:
Note: HTML is not translated!
Rating:
Bad
Good
This program provides 5 hours of AHRA Category A continuing education credit for radiologic technologists recognized by the ARRT and various licensure states. You must attend the entire program to receive your certificate of completion.