Considerations and Special Patients in Mammography [9:00am CST] (Live Webinar)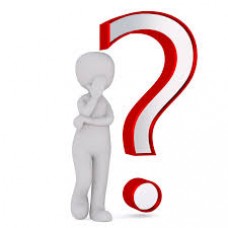 Course ID:
Webinar-ConsSpecMM-3905-156
Event Location
:Advanced Health Education Center, 8502 Tybor Drive, Houston, Texas, USA, 77074
Credit:
3 Category A Credits Direct
Date:
05/23/2018 09:00 am - 05/23/2018 12:00 pm
Instructor :
Kimberly Merton , R.T.(R)(M)
Price: $49.95

Register online or call 1-800-239-1361 at least 2 hours before the course start time.
**AHEC Live Webinars and Simulcasts are hosted through Zoom. You can use a computer/laptop or an Android/iOS mobile device. Click the following link to download the required plugin for "Zoom Client for Meetings": https://www.zoom.us/download. Please scroll down to view the system requirements for Zoom. For detailed instructions on preparation and completion of a webinar or simulcast click this LINK.**
*This live, instructor-directed course meets the Texas Medical Board requirements for all registered Medical Radiologic Technologists to obtain at least 3 hours of instructor-directed continuing education. Please refer to the TMB website for more information at this LINK
Course Topics:
· Understanding BRACA 1 and 2 – 50 minutes
o What is BRACA 1 and 2
o High Risk People
o Treatment Before Cancer
o Case Studies and Statistics
· Breast Cancer in Young Women – 50 minutes
o Statistically: How many Young Women get Breast Cancer?
o Most Common Types of Breast CA in Young Women
o Treatment Variations
o Complications
o Case Studies
· Men Get Breast Cancer Too
o Statistics for men having breast cancer
o Treatment variations for men
Course Objectives
At the conclusion of this lecture the participant should be able to:
1. Discuss BRACA 1 and 2 and what they mean
2. Identify who is at risk from the BRACA 1 or 2 gene(s)
3. Discuss the types of testing for BRACA gene(s)
4. Name at least one type of treatment that is used for women with BRACA genes that do not have cancer….yet
5. Give the statistics for getting breast cancer before the age of 40
6. Identify the most common type of breast cancer in young women
7. Describe treatment differences for young women and why some treatments are more likely to be avoided
8. Give the statistics for men getting breast cancer
9. Discuss treatment variations for men
Start Time Based on Time Zone:
10:00AM Eastern
9:00AM Central
8:00AM Mountain
7:00AM Pacific
6:00AM Alaska
5:00AM Hawaii
You must watch the entire webinar session. If you log in 15 minutes after the webinar has started, you will not be issued a certificate. The system we use monitors interactivity and will provide us with a report.
Advanced Health Education Center, Ltd. Webinar Cancellation & Refund Policy
Advanced Health Education Center (AHEC) decides the Monday prior to the webinar date if an AHEC Live Webinar will be cancelled.
AHEC reserves the right to substitute an instructor's program if the initial instructor program is not available.
If AHEC cancels a webinar, the participant will be awarded one of the following: a full refund, a tuition credit to be used within the next year, or a transfer into another webinar course of equal or lesser value (before discounts). If the participant chooses to transfer to a webinar of higher value, the participant is resonsible for the price difference.
Any participant cancellations received by 5pm CST the day prior to the course date will be allowed a tuition credit. There are no refunds.
If a participant neglects to contact AHEC prior to the course and does not attend, the tuition paid is forfeited to AHEC and no tuition credits are granted.
System Requirements:
An internet connection (broadband wired or wireless – 3G or 4G/LTE)
Speakers or headphones
Operating Systems:

MacOS 10.6.8 (Snow Leopard) or later
Windows 8/8.1
Windows 7
Windows Vista with SP1 or later
Windows XP with SP3 or later

Tablets:

Surface PRO 2 with Windows 8.1
iOS and Android devices

Web Browsers:

Windows Internet Explorer 7+
Firefox
Chrome
Safari 5+
Opera 12+
**For more information on the system requirements please click this LINK
Write a review
Your Name:
Your Review:
Note: HTML is not translated!
Rating:
Bad
Good
This program provides AHRA Category A continuing education credit for radiologic technologists recognized by the ARRT and various licensure states. You must attend the entire program to receive your certificate of completion.
Kimberly Merton , R.T.(R)(M)

Kimberly Merton, RT(R)(M) has over 18 years of experience in the field spanning multiple modalities and interventional mammography. Kimberly specializes in dealing with high risk patients and patients who have previously had negative experiences with mammography. Her goal is to serve her patient's with the highest degree of dedication, and stay true to the professional ethics of mammography. You will appreciate her enthusiasm, knowledge, and dedication to the profession.